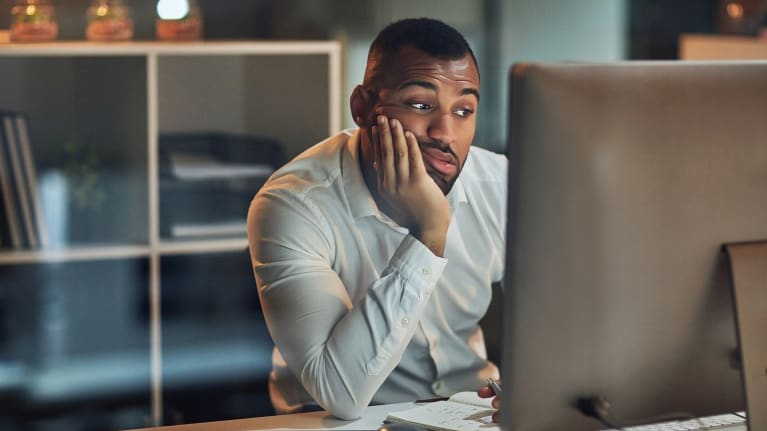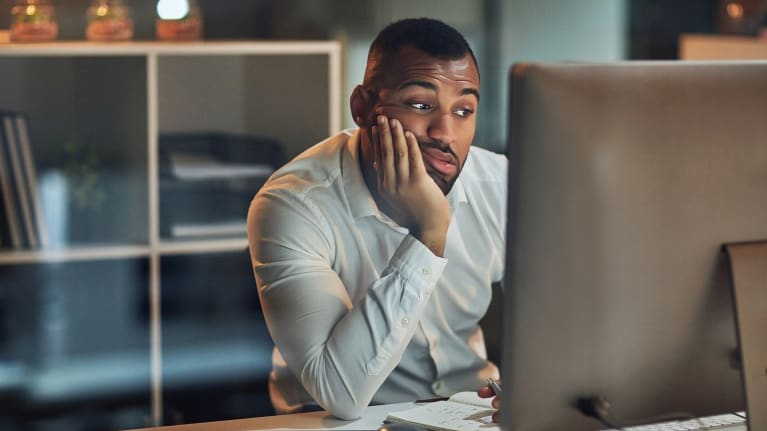 Imagine you are standing in line at a grocery store, and the line is deep and going nowhere. Your fellow shoppers are shifting impatiently from side to side while incessantly checking the time. Along comes "Type A" shopper, demanding service: "Are there any cashiers around? I don't have all day." You wonder, "Exactly why is he so special?"
This scene is not unlike one that often plays out in the workplace. While there's universal disdain for waiting in line until the next career move, Millennials have the lowest threshold for the associated pain. After all, they've grown up in the express line, where instant gratification is the norm. With an average job tenure of 12 to 18 months and less loyalty to an employer than previous generations had, Millennials are fully prepared to move on if promotions are delayed.
Retaining employees from all generations is important. However, as an exponential rise in the rate of turnover among Millennials is coupled with significant direct and indirect replacement costs, HR's eyes should be squarely focused on retaining the future workforce. Millennials are a force to be reckoned with, on pace to represent 50 percent of the workforce by 2020 and 75 percent by 2025.
Lessons About Waiting
Consumer studies on the psychology of waiting offer fascinating perspectives. HR may consider applying some of the learnings from these studies to attract, retain and motivate the next generation.      
1. People care more about what happens while they wait than how long they wait.    
A well-known study was conducted in the 1950s of a Manhattan office building in which the tenants lodged daily complaints about the elevator's arrival time. The property manager pursued an engineering solution and discovered he couldn't accelerate the speed without incurring astronomical costs. He then installed mirrors to occupy the tenants' time while they waited, resulting in complaints dropping to nearly zero.
Don't allow your new hires to get bored. Immediately capture their energy and enthusiasm. "We encourage involvement with our Developing Young Professionals initiative, an employee resource group that creates connections and volunteer opportunities supporting social responsibility," said Angela Karesh, senior manager of IT talent and training at energy provider Exelon in Chicago.   
Be clear about the possibilities the job offers. Work with managers to establish a formal plan with milestones, and check progress against those hurdles every 90 days. Remember, the first year is critical as new hires assess their interest in staying or moving on. You don't need to guarantee immediate promotions to senior levels. They need time to hone their skills, deepen their knowledge and demonstrate their value. But, if faced with no feedback or pathway, they could think they are stuck in line with no way to advance to the front. And you, in turn, will be mired in a perpetual cycle of rehiring and retraining.  
2. The biggest influencer on our feelings about lines is whether we think it's fair to wait.
The traditional metric for fairness has been based on first come, first served. This principle is generally accepted by the more seasoned worker and might just cut to the heart of the divide in how each generation defines fairness.      
A Millennial may see little value in deciding based on age or tenure who gets the next promotion. This generation may perceive that the organization is expecting it to step aside in deference to a fellow employee's age or tenure as the determining factors for promotion. Establish or improve objective criteria for promotions to demonstrate fair and consistent practices in selecting the most qualified person. 
Become a learning organization, recognize Millennials' potential and financially support professional development as the budget allows. Start the learning by exposing the next generation to a variety of functional areas. "Innovative companies are initiating or expanding functional rotations for newer employees. This has a dual benefit, since managers and Millennials can mutually determine which areas are best suited to leverage employee strengths while aligning with company needs in functions such as sales, marketing, operations, IT, HR, accounting and finance," said Chris Kearney, central region managing partner at Tatum, an executive consulting services firm in Chicago.
Consider a reverse-mentoring program to keep the line moving while acknowledging the diverse contributions made by each generation. Scale the program to your organization's size and needs. A simple start could be a lunch-and-learn presentation by a Millennial on the effective uses of social media for a product launch. The next session might be presented by a sales executive on an in-depth case study, from request for proposal to winning the deal. Traditional mentoring programs are valuable, too.
3. A long and unpleasant wait can prevent a person from entering the line at all.    
Customers gauge if they'll have a positive experience before they even enter the building. The Walt Disney Co. is a proven master in the art of attraction by creating anticipation for its theme park rides. For example, the line for its "Toy Story"-themed roller coaster features animatronics, so you're entertained while you wait.           
In like fashion, HR needs to develop or update talent acquisition practices to attract the next generation. Millennials tend to have heightened expectations about the anticipated experience your place of work offers before they even set foot in the door.
Many candidates form first impressions based on virtual experiences they have on social platforms. They may consider "entering the line" only after judging the quality of your company's promotional videos, interactive websites or virtual office tours.
They'll also expect to be courted with competitive offerings (e.g., remote work options, student loan reimbursement or paternity leave).
Anything Else?            
Beyond the psychological undercurrents, there are several economic factors influencing workplace dynamics when it comes to waiting in line for career advancement. Record-low unemployment rates support worker mobility in the job market. "Employers, embrace reality. At 3.7 percent unemployment, candidates at all levels of the spectrum have the power—and the options. They will have multiple employment possibilities, higher offers and less urgency to accept your position, which means don't drag your feet with the timing of your interviews and offer delivery. Your competition is hustling. So should you," said Bruce Martin, president of Broad & Pattison, a Chicago-based national executive search and management recruiting firm for automotive organizations.
And don't forget: While Millennials are looking to improve their personal finances, pay off college debt and move up the ranks, Baby Boomers are postponing retirement until they can afford it. Lots of people are waiting.
HR's challenge is to strike that delicate balance between respecting all generations and keeping the line moving. A good place to start is to understand how humans respond to getting in line (attracting applicants), staying in line (retaining employees) and feeling positive about being in line (motivating workers). Then you can propel your organization forward.   
Barbara Schultz is an HR executive serving on the board of directors at the Community Career Center in Naperville, Ill., where she also provides career coaching.