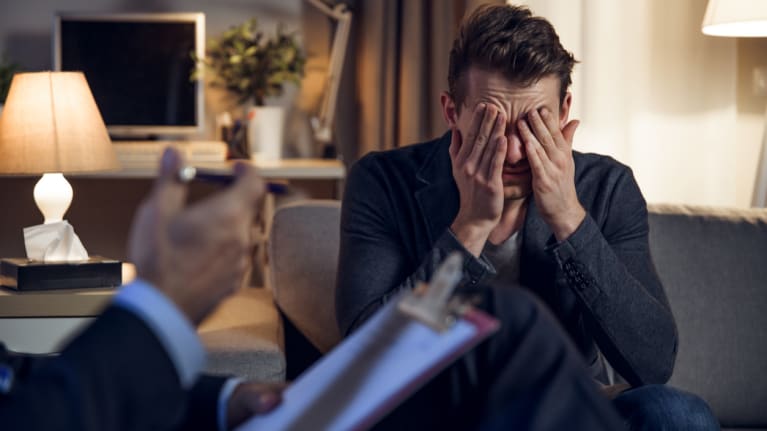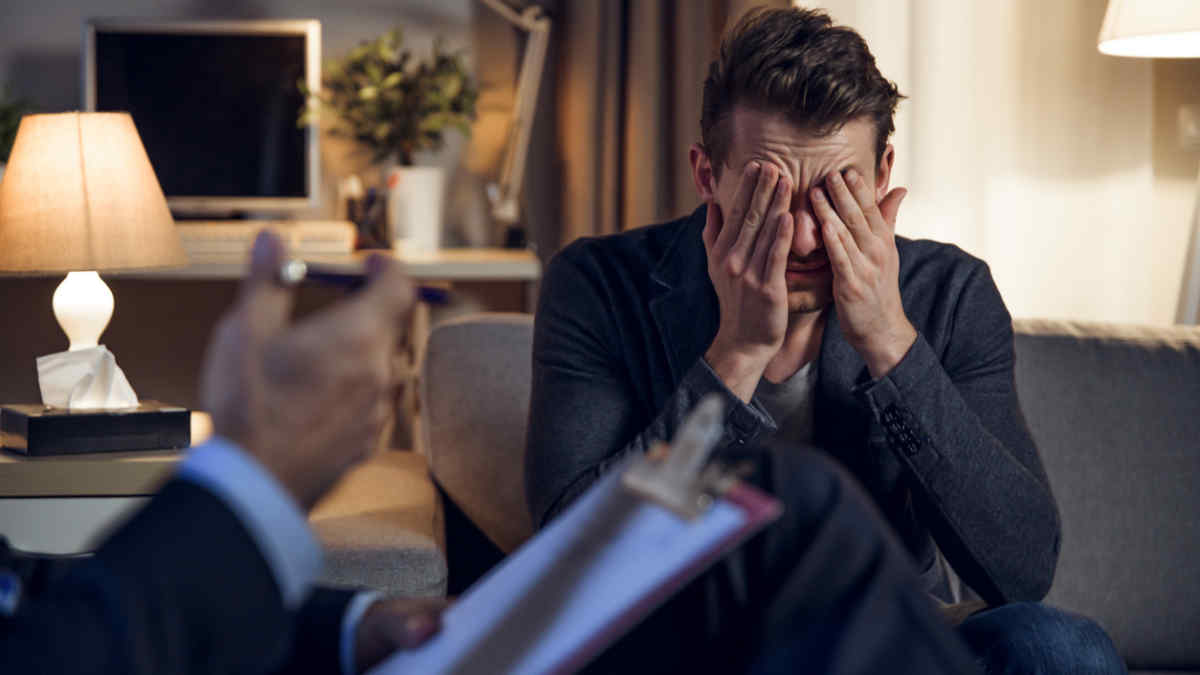 ?A new report by the American Foundation for Suicide Prevention and United Suicide Survivors International showed that employers don't want to talk about suicide. But the workplace may be the best place to reach the demographic most at risk: middle-aged men.
Suicide is a leading cause of death among working-age adults in the U.S. Eighty percent of all deaths by suicide in the U.S. are among men and women aged 45 to 54, according to the Substance Abuse and Mental Health Services Administration. Men in this age group are more likely than women to commit suicide.
"Most of these men have never had any contact with mental health services," said Dr. Sally Spencer-Thomas, lead author of the report, who co-founded United Suicide Survivors International. "The workplace, thus, is the most cross-cutting system we have to intervene."
However, few companies are providing education on matters related to suicide. According to the white paper, businesses avoid talking about suicide due to concerns such as:
"If we extend accommodations to one employee, we'll have to offer the same perks to everyone else."
"Employees in crisis often need extended leaves of absence, resulting in burdensome work disruption."
"Senior leadership doesn't find it relevant to the company's bottom line."
"Our HR team and managers have not been adequately trained to handle this issue."
"We are not sure how to start the conversation about suicide prevention."
"It is too intensive for workplaces to take on. This is not our job."
"We may say the wrong thing and make matters worse."
The report referred to a survey of 1,200 managers in the construction industry who rated their fears regarding suicide prevention in the workplace. Among the respondents:
24 percent said that they'd be "making things worse" by talking about suicide.
21 percent were "concerned I don't know how to help."
21 percent expressed "fear of someone dying on my watch."
9 percent were "concerned I don't want to get involved."
9 percent said they harbored "fear of incurring liability."
Study co-author Jodi Frey, a professor with School of Social Work at the University of Maryland, said that many organizations fear saying something that could lead to a lawsuit or cause harm to an individual. They are sometimes even afraid to say the word "suicide" out of concern that saying it might cause someone to attempt suicide.
"This, by the way, is a myth," Frey said. "In fact, talking about suicide and bringing up topics about mental health, well-being, substance use and, yes, suicide lets a person or, in this case, the employee know that you are a trusted person that they can reach out to when they might need support or a referral for counseling."
The Role of Employers
For many years, workplaces believed that employees were dispensable, Spencer-Thomas said. As a result, they didn't see a need to invest in the well-being of workers.
"Today, with the undisputable labor shortage, this culture is shifting," she said. "Employers are waking up to the fact that they will not be able to recruit and retain talent unless they value the holistic well-being of their workforce."
In the National Guidelines for Workplace Suicide Prevention, Spencer-Thomas' team outlined nine practices to help organizations develop comprehensive and sustained strategies for mental-health promotion and suicide prevention:
Cultivate a caring culture focused on community well-being. Create a healthy and caring community and foster genuine community support and a sense of belonging.
Address job strain and toxic workplace contributors. Reduce certain environmental aspects of job strain, stress, trauma and life disruption that negatively impact employee vibrancy.
Increase awareness. Share stories of recovery, resilience, meaning making and support to create a more powerful tale and humanize the issues.
Plan for self-screening and crisis prevention. Teach people to plan for crisis to know how to handle such situations.
Build a suicide prevention response program. Offer a tiered approach to training that builds skills and confidence at different levels of intensity.
Serve as peer-support ambassadors. Ask peers and ambassadors to do their part in increasing mental health awareness and suicide prevention.
Provide trustworthy mental-health options. These resources should be well-versed in suicide risk assessment, management and support while also offering treatment options.
Mitigating risk. When potential for suicide is high, remove access to guns, pills and other items that could lead to suicide.
Accommodate and reintegrate. Follow crisis management procedures and long-term support in the aftermath of a suicide or mental health crisis.
"Suicide prevention is not only the right thing to do, but it also impacts an employer's bottom line," Frey said. "As employers take steps to make the workplace a more supportive environment, they will find that employees enjoy working for them more—they engage, they produce, they stay with their companies and they live."