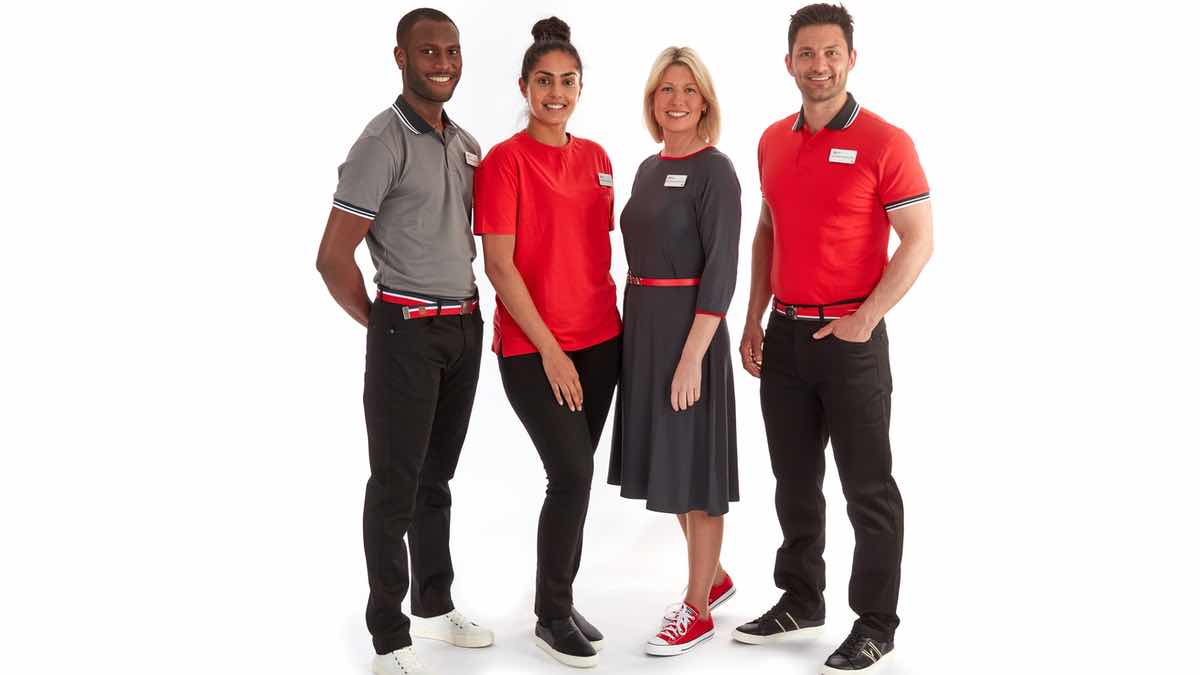 HSBC has revealed new 'casual-style' uniforms for its 4,000 branch staff.
Jumpsuits (pictured below) and menopause-friendly garments for women, tunics, hijabs, chinos and jeans all feature in the range of new clothing.
Last month, British Airways unveiled its first new uniform for 20 years, including a jumpsuit for female ground staff and cabin crew. It's set to roll out the new range of clothing this spring.
Virgin Atlantic last year that it was taking a "fluid approach" to uniforms which allowed staff to choose their clothing "no matter their gender".
The bank said the new uniforms reflected the "more casual new look of the banks' branches".
HSBC UK's director of distribution, Jackie Uhi, said the days of "bowler-hatted bankers and intimidating bank branches with rows of screens" was over.
"The modern day banker is still smart and professional but much more casual and approachable," she said.
"Our branch colleagues are the public face of the bank, so what they wear does not only need to reflect the brand, it needs to look good, be practical, comfortable and hard-wearing, while taking into account specific human needs like those who are pregnant or going through the menopause."
The new outfits were designed to provide maximum comfort when people were experiencing menopause symptoms, the bank said.
HSBC added that its new uniforms, which took two years to develop, were highly sustainable being made from recycled polyester, dissolving plastic, ocean-recovered plastic and sustainable cotton.
Uhi added: "Designing a new range of clothing for thousands of people of different ages, shapes and sizes to wear daily is no mean feat, and adding the challenges of sustainable supply and distribution makes it even more challenging. We have carried out internal surveys, focus groups and trials with hundreds of colleagues to get to this impressive finished range.
"While our new look will provide our branch colleagues with a more casual but approachable look, we have had a constant view of our sustainability needs, even down to how the clothes are sent out and the way unused, unwanted or returned garments are sent back."
The unveiling comes months before HSBC begins another round of bank branch closures in the UK, shutting 114 sites. It will leave the lender with 327 outlets. About 100 jobs were to be lost, it said.
Latest HR job opportunities on Personnel Today