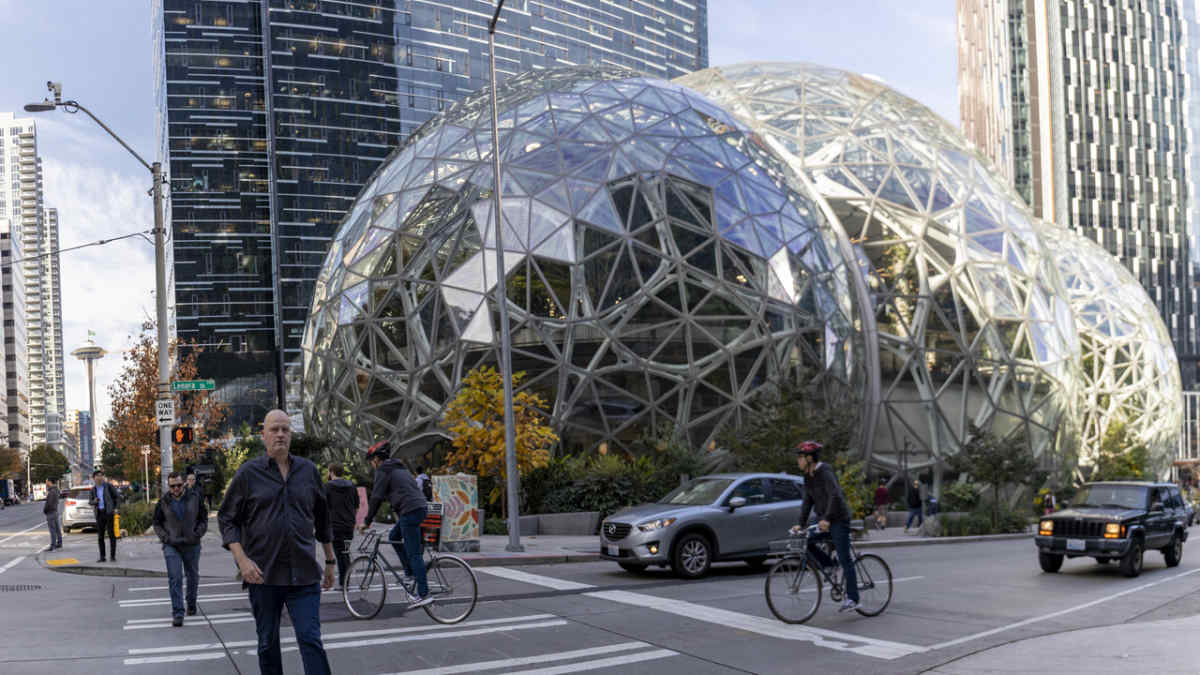 ​Amazon workers informed that they must report to Amazon on a hybrid schedule are planning a walkout with their colleagues starting at lunch May 31 to protest the company's onsite requirement and layoffs. We've gathered articles on the news from SHRM Online and other news outlets.
Organizers Hope Hundreds Will Participate
Employee organizers asked colleagues on Slack and e-mail to start their walkout one week after the company's annual shareholder meeting. Organizers hope the walkout will draw at least 1,000 Seattle participants.
Amazon spokeswoman Lisa Levandowski said, "We respect our employees' rights to express their opinions."
Internal Petition Rejected
Amazon HR head Beth Galetti rejected an internal petition signed by approximately 30,000 employees over the company's return-to-office policy.
"Given the large size of our workforce and our wide range of businesses and customers, we recognize this transition may take time, but we are confident it will result in long-term benefits to increasing our ability to deliver for our customers, bolstering our culture, and growing and developing employees," she said in the memo.
(Insider and New York Post)
Remote Work Declined from 2021 to 2022
Amazon's plan to move ahead with its return-to-office mandate comes as fewer companies offer remote-work options. The amount of remote work dropped from 2021 to 2022 but might be starting to plateau, a survey released by the U.S. Department of Labor's Bureau of Labor Statistics found. From August to September 2022, 72.5 percent of establishments had little or no telework, up from 60.1 percent in July through September 2021. In addition, the percentage of establishments with some, but not all, employees teleworking was 16.4 percent last year, down from 29.8 percent in 2021.
Whether they had remote work or not, the vast majority of organizations—roughly 95 percent—expected the amount of telework at their organizations to remain the same.
"Employers are requiring or strongly encouraging employees to return to work onsite on at least a hybrid basis," said Jonathan Segal, an attorney with Duane Morris in Philadelphia and New York City.
Hybrid Schedule on the Heels of Job Cuts
Amazon announced it would require workers to return to the office at least three times a week beginning May 1.
Amazon has cut 27,000 jobs since November 2022. The layoffs have affected workers in human resources, advertising, devices, gaming, stores and Amazon Web Services, the company's cloud division.
Avoid Costly Mistakes in Layoffs
Without careful planning, layoffs can result in costly errors. Here is an overview of common errors some employers make when conducting layoffs and how to avoid them. This piece is the first of a three-part series on layoffs.