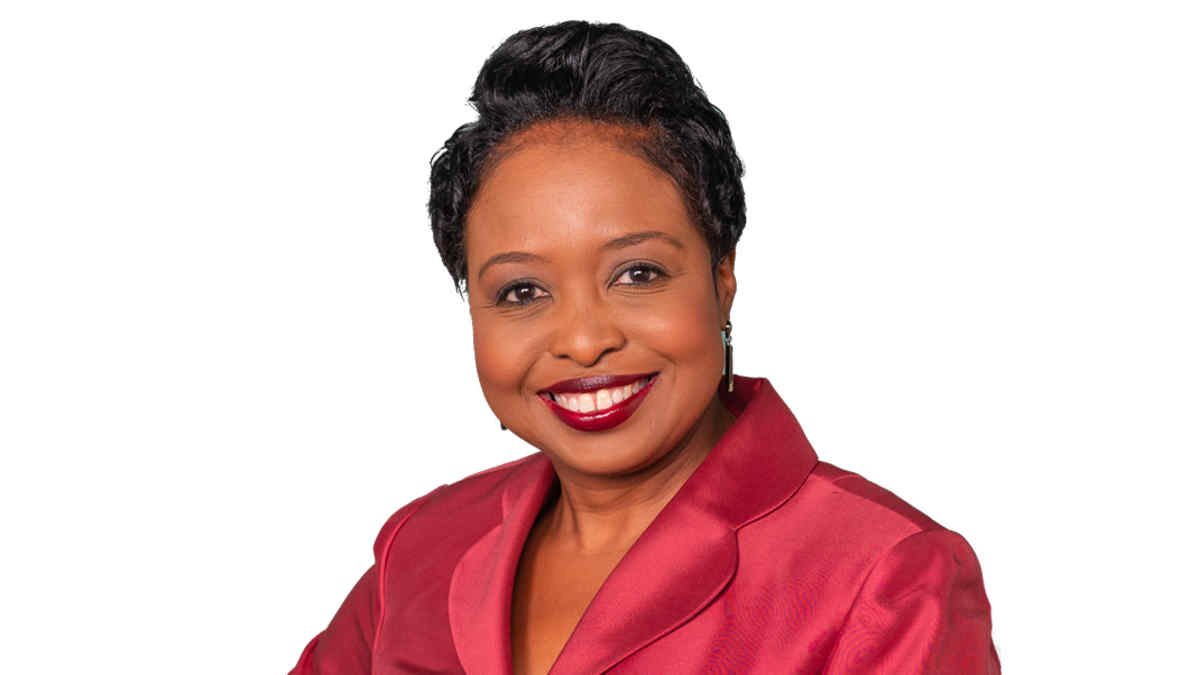 Shirley Davis, SHRM-SCP, has spent more than 30 years of her career advising companies on such workplace issues as talent management; cultural transformation; and diversity, equity and inclusion (DE&I). She is president and CEO of SDS Global Enterprises Inc., a consulting firm in Tampa, Fla., and holds a doctorate in business and organizational leadership. Before joining SDS, Davis spent nearly eight years as SHRM's vice president of global diversity, inclusion and workplace flexibility.
Davis serves on the board of the Make-A-Wish Foundation and has written five books, including Diversity, Equity & Inclusion for Dummies (John Wiley & Sons, 2021). She will be a Mega Session speaker at the SHRM Annual Conference & Expo 2023 (SHRM23), where she will discuss the importance of developing soft skills such as nurturing transparency, building trust and improving communication. The conference is taking place June 11-14 in Las Vegas and virtually.
Which soft skill is most important for HR professionals to develop?
Trust has been broken. Sometimes people have not felt like they've had equity or opportunities. They've not felt like they were getting the growth and development that they need. When trust is broken, it's hard for HR to roll out new policies and implement change. I believe that the No. 1 thing for us as HR practitioners is to rebuild the trust, not only with staff but also with leaders.
What are the best strategies for ­creating a diverse, inclusive workplace?
Diversity is the human aspect that makes us all unique and different and talented. Inclusion really is an intentional strategy, making sure that not only do we have [people with] unique gifts and talents, but that we're leveraging them in a way that makes people feel like they are esteemed, valued, respected, heard. We have to continue to listen to the voice of the employees, and I'm so grateful to see so many more companies leaning in to having a diversity strategy. They're bringing in more chief diversity officers than ever before. One of the issues was we had a lot of HR generalists and HR business partners who did not have the depth of knowledge to implement a diversity and inclusion strategy.
What are common mistakes companies make while implementing their DE&I programs?
Jumping in and having conversations that are sensitive, highly charged and controversial, without having a facilitator who can really help moderate [the discussion]. I've seen too many [conversations] go awry, and people leave hurt and broken. Also having just a training program and thinking that that's going to be the solution. [The training program] has to be part of a broader strategy. The other big mistake is not having leaders on board. You can't jump out and start a DE&I strategy when you don't have the senior executives on board, because the supervisors and the managers who report up to them are not going to take it seriously.
'I believe that the No. 1 thing for us as HR practitioners is to rebuild the trust, not only with staff but also with leaders.'
How do we overcome our biases?
I always tell people to surround yourself with others who are very different from you. Get a trusted board of advisors—a diverse network of people who think differently, look different, come from different backgrounds—and get in a safe space where you can learn and ask [them] questions. There are reading materials out there and great TED Talks that will also help you to learn and expand. I love the Harvard University Implicit Association Test that allows you to see what some of your most common and pervasive biases are. Then you will be able to start to work through, mitigate and minimize them.
How are younger workers changing the workplace, and how should HR adapt?
[Millennials and members of Generation Z] are more vocal about what they expect and what they want. They're being more selective in the kinds of companies that they want to work for. We have to be very conscious of that. They're going to do background checks on us, and they're going to want to know what kind of company culture is there. HR is going to have to do a better job of building their brand around the things that people need and want. They're not as interested in having long-term careers [at one company] if there's not going to be job growth and development and advancement. You have to be sensitive about creating career ladders and career mobility, but there are going to be shifts in the length of time people stay, and we have to be OK with that.
How can HR balance between young peoples' desire for training and development, which can be expensive, and the knowledge that they may not stay at the company that long?
You may have high turnover in some high-stress jobs and you know you're not going to keep them long, so curtail your development program to where it's not as high of a cost to you. Have them do online training, and have a peer coach or mentor who can spend some time with them. That can be less costly, and if they happen to leave, you haven't lost as much. In the interviews, assess whether this person is really interested in a longer-term career and if they're willing to put in the time, effort and energy. You can ask, "Where do you see yourself a year from now, or two years from now?" and "What kind of culture do you really thrive in?" The thing that I tell leaders is to continue to check in with them and ask questions. Find out what else they need. Then you have a chance to course-correct.
Why is employee engagement so low, and what can companies do about it?
When we don't have leaders who are willing to connect with people, keep them engaged, make them feel valued and respected, and give them that sense of belonging and esteem, of being on a team, then people disconnect. [During the pandemic] good leaders were the ones who reached out one-on-one and stayed in touch with people, checked in on them to see how they were doing—not just checking in to see how the project is going, but checking in on all employees' physical, intellectual and emotional well-being. Leaders aren't always comfortable doing that. They think that they're being intrusive, but people want to know that you care. The other reason is that employees report that they don't feel like their potential is being tapped into. We have to do a better job doing that. Let's conduct skills inventories. Let's maximize and optimize the gifts and the talents that they bring.
Do you think all the recently passed legislation requiring pay transparency is helpful for HR?
I hope that pay transparency forces companies to do more compensation surveys to know what the market is paying and become more competitive. We also must be clear about expectations. Be more transparent about what the pay is but also the total compensation package. Let people know they're not just here to work by the hour. Tell them about the full experience—the perks, benefits and advantages that we are willing to provide for them.
Should companies put salary ranges on job ads?
Yes. But I think they should also be very clear about the criteria, the requirements and the qualifications that are needed to do that job. Some people have a lot more experience, and they should be able to justify why they believe that they should be further up on the range, whereas someone else should be very comfortable with the starting salary. [Posting salary ranges] allows for very open, frank, honest conversations. It builds trust. I don't want to be a secret society. Being secretive is why we're paying all the white guys over 50 much more than women who are over 50.
Interview by Theresa Agovino, ­workplace editor for SHRM.