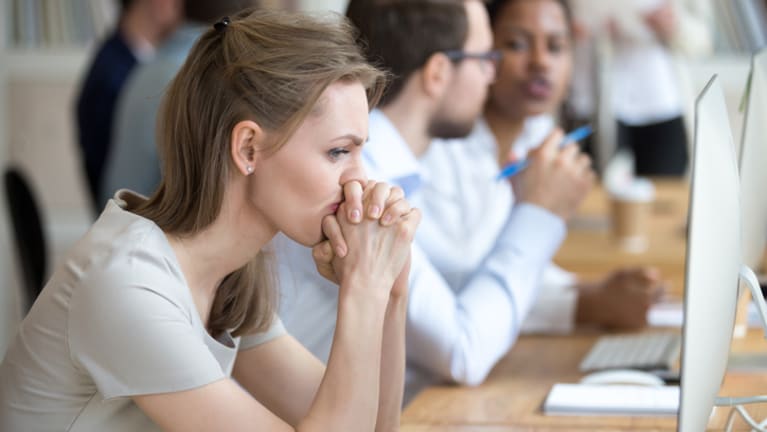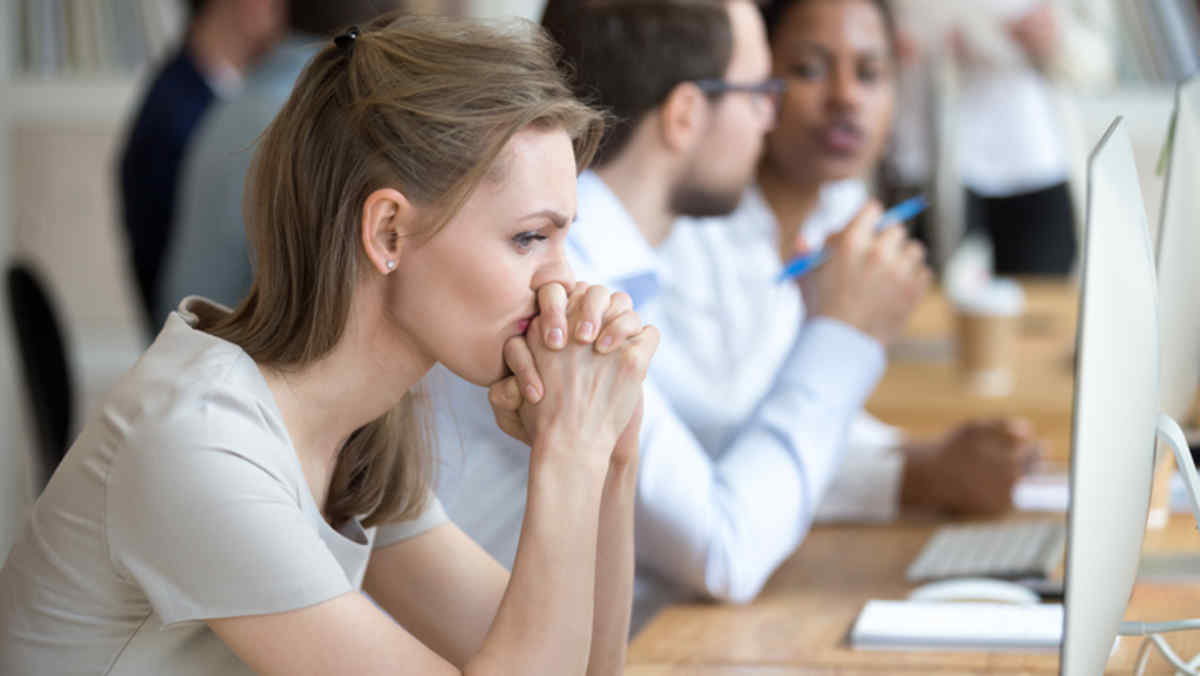 ​As generative artificial intelligence tools replace some entry-level positions, this will disrupt the job pipeline that moves junior employees to midcareer roles, ultimately upsetting recruiters' ability to fill midlevel management positions, predicted Alexandra Samuel, digital-workplace speaker and co-author of Remote, Inc.: How To Thrive at Work . . . Wherever You Are (Harper Business, 2021). "Recruiters are going to face a bottleneck when it comes to midcareer hiring because a lot of companies are going to replace big portions of their junior workforce with generative AI tools," Samuel told SHRM Online.
In previous digital transformations, Samuel said, flattening the organization has meant a compression of midlevel positions, but the introduction of generative AI is different because "at least as far as your white-collar work is concerned, it's not really a flattening out of the middle as much as it is a cutting off of the bottom."
A reduction of junior, entry-level workers means that in the years ahead there won't be as many lower-level employees to train and promote to midlevel career jobs, and that will also affect the transition from midlevel to senior jobs within a company.
With the expected decline in entry-level jobs, Samuel said, recruiters and other HR stakeholders should support organizations' efforts to transform their organizational model into one in which entry-level workers are fast-tracked into midlevel positions.
"Instead of going from data entry to inside sales to junior account assistant you now are going on a much steeper curve and getting your 'entry-level' talent into midlevel roles within a year or two of joining the organization," Samuel said. "Most organizations don't have the expertise yet on how to use AI to accelerate their junior talent, and that's where there's a huge opportunity."
Changing How Work Is Done
Even if generative AI doesn't entirely replace certain jobs, it will change how the job is performed, forcing employees to go beyond repetitive and mundane tasks as they adopt other job functions, said Hiten Sheth, director, research and advisory at the HR tech and transformation division of Gartner's HR practice.
Sheth gave the example of an intern who is hired to write research notes, which now are automated with generative AI.
"They will now be more focused on generating more notes, so either the quantity goes up or their role will be more targeted towards driving some strategic goals of the organization itself at that level too," Sheth said. "The result is many of the key performance indicators will be redefined to further bolster their underlying goals and so those roles may shape up differently." As recruiters look for opportunities to match job applicants with the right job openings, they should observe how companies intend to radically rethink roles as they adopt newer versions of AI technologies such as ChatGPT, Midjourney, and Dall-E.
Goldman Sachs estimates that shifts in workflow resulting from the use of generative AI could put 300 million full-time jobs at risk of either being completely automated or may result in parts of an employee's job being outsourced to creative AI tools.
Researchers at global professional services company Accenture note that generative AI can impact more than half of all hours worked in several job categories such as office and administrative support; sales; computer and mathematical roles; business and financial operations; and arts, design, entertainment, sports and media.
Workers Eager for AI Help
For employees, the thought of using generative AI to cut the time it takes to complete tasks at work is appealing.
Recent research from Microsoft found that across the Microsoft 365 apps, "the average employee spends 57 percent of their time communicating (in meetings, email and chat) and 43 percent creating (in documents, spreadsheets and presentations). The heaviest email users (top 25 percent) spend 8.8 hours a week on email, and the heaviest meeting users (top 25 percent) spend 7.5 hours a week in meetings."
Microsoft's research was recently published in its report, Will AI Fix Work? The report also states that, "Employees are more eager for AI to lift the weight of work than they are afraid of job loss to AI. While 49 percent of people say they're worried AI will replace their jobs, even more—70 percent—would delegate as much work as possible to AI to lessen their workloads."
While addressing their clients' fluctuating talent needs, recruiting companies are also expanding their own capabilities as they transition from using AI machine learning capabilities to scan millions of resumes to help their clients make hiring decisions toward using generative AI to produce, for example, first drafts of written documents, and automating routine administrative tasks such as scheduling interviews and sending follow-up emails.
SeekOut, a Bellevue, Wash., company that provides a talent intelligence platform, recently introduced SeekOut Assist, a tool that uses ChatGPT to help recruiters parse a job description into search criteria including job title, required skills and preferred skills. The tool then analyzes over 800 million profiles in SeekOut's talent database to find the best match for a job in minutes instead of hours.
SeekOut Assist also creates personalized messages to candidates that incorporate sentences speaking to a candidate's unique qualifications for the role.
"We leverage ChatGPT to automatically generate a message, and the length of the message can be controlled, the tone can be controlled and what is emphasized can be controlled," said Anoop Gupta, CEO of SeekOut.
The technology also helps recruiters quickly learn about job candidates prior to a first phone interview, Gupta said.
Hari Srinivasan, vice president of product at LinkedIn, said the business and employment-focused social media platform is exploring new ways to integrate generative AI throughout their products as they improve every step of the recruiter and job seeker journey. A global study by LinkedIn highlights some of the areas where generative AI can be useful.
"We know the No. 1 goal of hirers is to find the right candidate fast," Srinivasan said. "We found that 75 percent of hirers hope that generative AI can free up time for more strategic work and that two-thirds (67 percent) hope the technology can help them uncover new candidates."
Like Gupta, Srinivasan noted that tasks such as writing job descriptions or candidate messages can take a lot of time.
"We're testing things like AI-powered job descriptions and AI-assisted messages to help hirers streamline parts of the hiring process so they can focus on the most strategic aspects of their job, like speaking to and building relationships with candidates," Srinivasan said.
As generative AI replaces, recalibrates and redefines work, Sheth said the introduction of bias in the data should be top of mind when recruiters use these tools, especially since the data consists of large language models that are more likely to reflect biases present in society.
"Using such tools puts a responsibility on the recruiters and the hiring teams to ensure that bias and the wrong data are not perpetuated," Sheth said.
He added that concerns about data privacy are also being discussed among recruiters because using generative AI involves handling and processing large volumes of mostly confidential data.
"It's crucial for recruiters to have an ethical and responsible use of these tools to safeguard data privacy and comply with their organization's data policies," Sheth said.
Nicole Lewis is a freelance journalist based in Miami.