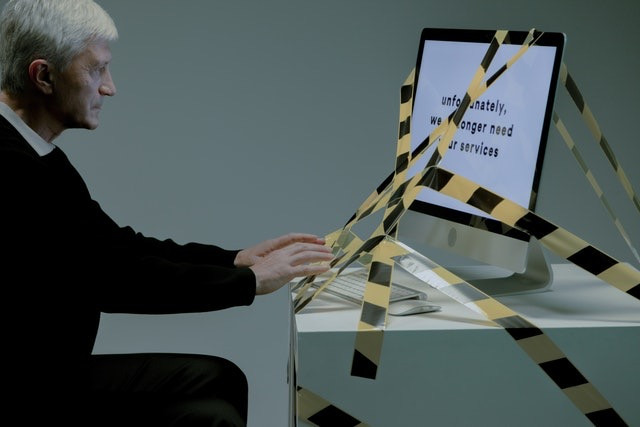 Layoffs are an unfortunate but sometimes necessary part of doing business. There was a lot of layoffs at the beginning of the pandemic, and they are still happening. With high inflation and continued uncertainty, some employers have no choice but to make cuts.
Still, there is a right way and a wrong way to lay off people. Peloton made headlines for laying off a couple thousand employees right before an all-hands online meeting, where some of those who were let go entered and disparaged leaders and the organization in the chat. Better.com's CEO was lambasted for his short, insensitive, and improper approach to laying off about 900 employees in a single Zoom meeting.
These examples stand in stark contrast to the new expectation of leaders with empathy and employers who care about the wellbeing of individual employees. Find out how to be sensitive and appropriately lay off employees based on the complaints from those who were let go that was reported in various publications and social media:
Be Transparent
Companies that are honest about what's happening gain trust from employees. If employers are sharing their struggles, employees will not be caught off guard if layoffs come. They will appreciate the honesty even if they are disappointed. Some of them may even read the writing on the wall in advance. This will allow them to prepare for the possibility or do the employer the favor of leaving before the layoff comes.
Protect Privacy
Ideally, employers are meeting face-to-face with those they need to lay off. Now that many people work remotely, it is not always possible. Regardless, employers can be sensitive. For starters, CNN suggests calling ahead to schedule a one-on-one meeting to "discuss upcoming changes." The purpose is to make sure individuals have set aside time and won't be distracted. For remote workers, having a scheduled meeting likely means being away from others who might be in the house. The point is to help people avoid embarrassment.
Another tip worth mentioning is having people turn off cameras in a videoconference because everyone will have a different reaction to the news. Some may be stoic. Some may be relieved. Others might break down. Let them have their private moment. In fact, having tissues on hand for an in-person meeting is never a bad idea.
Get to the Point
Sugarcoating is a mistake many HR professionals make, says Badia Rebolledo, Chief People Officer (CPO) of Krispy Kreme Mexico and a speaker at the upcoming HR Exchange Network Employee Engagement and Experience online event. She says that some people beat around the bush when laying off or firing others, and it can be confusing to the one being let go. It's better to just spit it out, she adds. There should be no question about what is happening. Explain the realities that led to this decision, tell them that they are being laid off, and lay out what this means for them.
Anticipate the obvious questions and be ready with responses:
When will they leave?
Will they have a chance to clear out desks or retrieve emails or contacts?
What will the severance package look like?
Will there be access to health care coverage for a certain period of time?
Will there be any career coaching or help?
Provide Help Getting a New Job
There was a time when employers simply let people go without any other support. However, many employers opt to provide some sort of coaching or professional help with the job search. These coaches may prompt people with questions to determine where they'd like their career to go. They may revise resumes, shape responses to questions about the layoff or potential gaps in career, and give tips about where to begin the job search.
Remove Access to the Organization
Peloton made a mistake when it allowed for laid-off employees to get into that meeting. Most employers let those being let go clear their desks before escorting them out of the building. CNN points out that employers should not close out email until after the meeting alerting people to the layoffs is complete. However, any credentials or office passes must be restricted and turned in, and the email must be shut off when the meeting is over.
Show Compassion
The reason Peloton and Better.com made headlines for their layoffs was because the leaders sending the message lacked sensitivity. They did not think about the optics for their own PR. More importantly, they failed to put themselves in the shoes of those being let go, in the middle of a pandemic, amid uncertainty when the leaders of the company still seemed to be prospering even if the organization wasn't.
Leaders laying off people should be honest about why this is happening, thoughtful in their words, and open about what they are doing to help those losing their jobs. When feasible, they should provide some sort of support in the form of extended health care or career coaching. In addition, leaders carrying out the layoffs should display humility. Maybe they could even say they are sorry this is happening and wish them well.
Photo by Ron Lach for Pexels