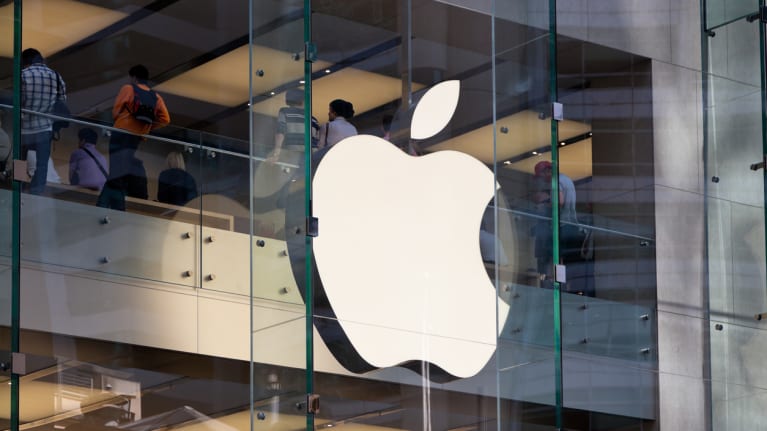 ​One of Apple's U.S. stores, located near Baltimore, has voted to unionize—a first within the country, the National Labor Relations Board (NLRB) announced June 18. We've gathered articles on this news from SHRM Online and other media outlets.
Main Issues
The major issue driving the organizing vote was workers wanting to have a say in the way the store is run, said Christie Pridgen, a technical expert at the store and one of the organizers. "Compensation is important, considering the cost of living in general and inflation, but the bigger thing is having a say," she stated. "That was the most important thing to me." Workers particularly wanted to have input on hours and scheduling and to be involved in establishing safety protocols during the pandemic, Pridgen noted. Apple declined to comment on the vote.
Growing Trend
The Towson, Md., store joins a growing trend in labor organizing among retailers, restaurants and tech companies. At Apple, employees at more than two dozen stores have recently voiced interest in unionizing, according to union leaders. However, earlier this month employees at an Apple store in Atlanta abandoned a planned election after union support lost steam following Apple's moves to increase wages and highlight company benefits.
Apple Statement
After workers in Atlanta filed a petition for a union election and before they abandoned the election, an Apple spokesman said the company offered strong benefits, including health care coverage, tuition reimbursement and paid family leave, and a minimum pay rate of $20 per hour for retail workers.
(The New York Times) and (SHRM Online)
Amazon Opposes Union Win
In other labor relations news, much attention has been given this year to a union election win at an Amazon warehouse in Staten Island, N.Y. However, Amazon has filed 25 objections to the election. The company claims that the NLRB's regional office in Brooklyn, N.Y., an office that oversaw the election, favored the union and helped it win. Amazon also maintains that union organizers threatened employees who did not support unionization. Amazon is seeking a new election at the facility.
(NPR)
Unionization Drive at Starbucks
At least 150 of Starbucks' 9,000 company-run U.S. stores have voted to unionize since a store in December became the first Starbucks in the nation to organize, according to the NLRB. At least 10 Starbucks stores have rejected unionization. Former Starbucks CEO Howard Schultz returned to the company in April amid the unionization wave.
(The Hill) and (The Wall Street Journal)