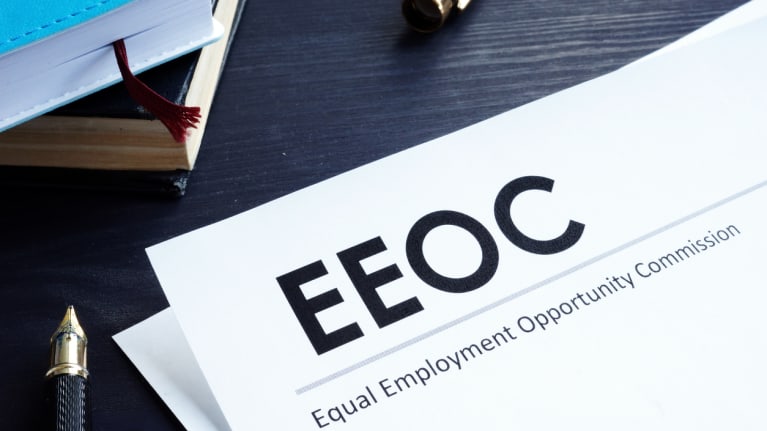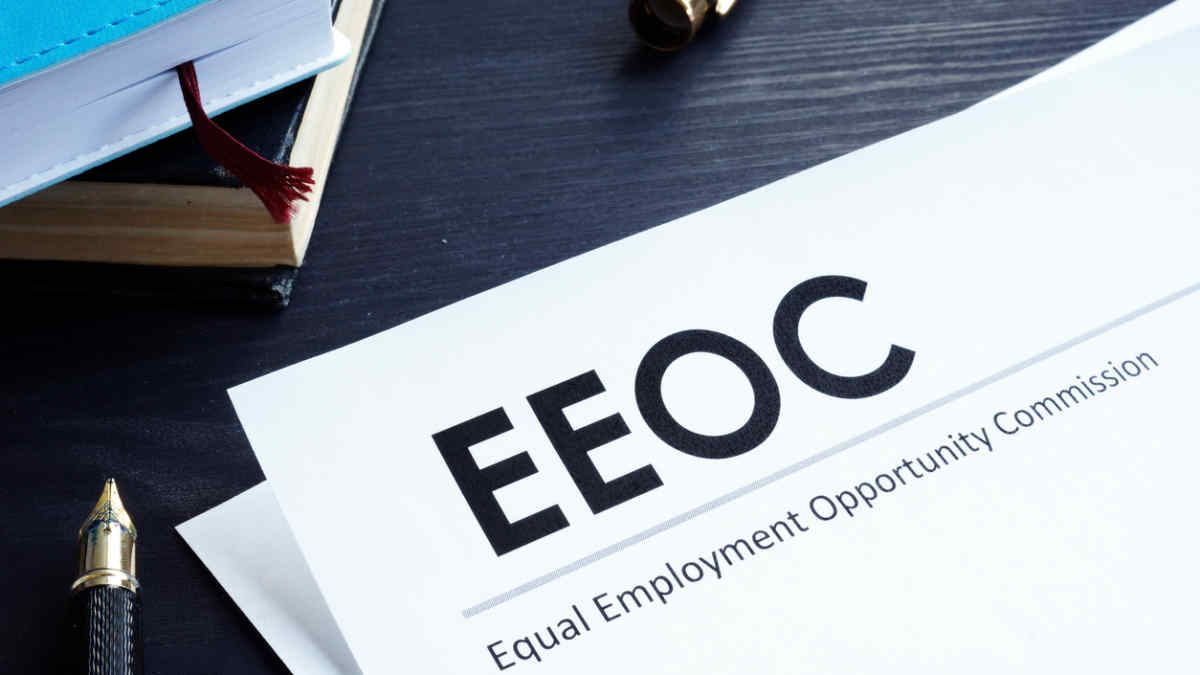 ​A new study from the National Academies of Sciences, Engineering, and Medicine concluded that collecting pay data can help the U.S. Equal Employment Opportunity Commission (EEOC) root out race and sex discrimination, and the EEOC welcomed this finding.
"Collecting and analyzing pay data can be a useful tool in preventing and combating pay discrimination in American workplaces," said EEOC Chair Charlotte Burrows.
Since 1966, the EEOC has required employers to provide information from the previous year about the number of employees who worked for the business, sorted by job category, race, ethnicity and gender. Businesses with 100 or more employees and some federal contractors with at least 50 employees must submit an annual EEO-1 report.
In 2017, the EEOC began requiring employers to submit information on employees' pay, as well, to enhance the agency's efforts to sue for pay discrimination but halted this collection in 2019 following employer complaints about the collection of pay data being burdensome.
The EEOC may decide to resume collecting Component 2 data, but it has not committed to doing so yet. The National Academies of Sciences recommended that the EEOC expand and strengthen its data collections to address pay disparities between women and men and between different racial and ethnic groups.
The study found some flaws, including missing data and response inconsistencies. Researchers also stated that the data is limited because it doesn't address LGBTQ status, doesn't distinguish Hispanic people by race, and doesn't allow more than one race to be designated for an individual.
Some business groups opposed the reporting requirement because of the administrative burden and cost on companies. To lessen the burden on employers, the study recommended that the EEOC combine collection of Component 2 data and Component 1 data, which shows workforce demographics including race, ethnicity, gender and job categories.
The EEOC may revive the Component 2 data requirement, "and the data requirement for employers may become even more burdensome than it has been in the past, based on some of the recommendations of the National Academies of Sciences study," said Robin Shea, a lawyer with Constangy, Brooks, Smith & Prophete in Winston-Salem, N.C. "That study recommended narrower pay bands, or even providing information on an individualized basis with controls for education, tenure and the like."
Pay Discrimination
The federal Equal Pay Act of 1963 bars pay disparities based on gender, and the Civil Rights Act of 1964 prohibits pay discrimination based on race, color, religion, sex and national origin. All forms of pay are covered by these federal laws, including salary, overtime pay, bonuses, paid vacation, insurance, use of company vehicles and other benefits.
"It's been nearly 60 years since the Equal Pay Act outlawed sex discrimination in pay," Burrows said. "In all that time, we've only managed to reduce the gender pay gap by half, roughly. Pay discrimination continues to be a significant impediment to economic fairness for millions of workers, which, in turn, harms the nation. Yet pay discrimination is hard to fight because it's hidden from view."
The EEOC's data collection efforts aim to uncover previously unknown patterns of discrimination. That way, the agency can target the appropriate locations or industries for enforcement. "Employees really don't know when they are short-changed for unlawful reasons," Burrows said. "It's underreported."
One example of how pay disparities can happen, Burrows explained, is when women are sexually harassed in traditionally male-dominated workplaces. They often leave for a job where there are more women in the workplace but receive much lower pay.
The study cited the following examples from employers in the Silicon Valley technology sector:
Black male professionals earned 51 percent less than white male professionals.
Hispanic female professionals earned 52 percent less than white male professionals.
Asian female technicians earned 52 percent less than white male technicians.
In recent years, pay discrimination lawsuits and enforcement activity increased, said Joy Chin, a lawyer with Jackson Lewis in Melville, N.Y. The "focus is moving toward an employer's underlying pay policy or practice, rather than an individual employee's pay, which means greater potential for class or group-based claims," she noted. "We're also likely to see more claims of steering or failure to promote as a cause of pay discrimination. With the increasing number of differing state and local equal pay laws, we're also likely to see more claims at those levels, as well."
Pay transparency is an emerging trend, emphasized Laura Mitchell, an attorney with Jackson Lewis in Denver. "That may lead to, or have already lead to, more cases. The goal is to put better pay practices in place, so issues do not arise."
Some states and cities have enacted pay equity laws that are stricter than the national laws. Forty-two states have equal pay laws on the books, with most applying to gender and some protecting other categories, according to an employers' guide from Washington, D.C.-based law firm Seyfarth Shaw.
"Several states have really rushed ahead with their own approaches to pay equity," Burrows said. "A patchwork of different requirements have been developing in the states."
"With the increasing discussion on pay equity generally and fast-moving and aggressive state laws really redefining pay discrimination and requiring increased transparency, we are seeing an uptick in pay discrimination cases," said Christopher Patrick, an attorney with Jackson Lewis in Denver. "Many of these new laws also require a liable employer to pay the employee's legal fees. That's a big incentive to get pay right."
Wage Gap
Women in the U.S. earned 82 percent of what men earned in 2020, compared with 60 percent in 1960, according to a U.S. Census report. The jurisdictions with the highest gender wage gap in 2020 included Utah, Wyoming and Washington, D.C.
"Studies have shown women and men tend to work in different industries and jobs. This is often referred to as occupational segregation," Chin explained. "Male-dominated industries generally pay better than those dominated by women. Women, on average, also tend to leave the workforce for some period or work less hours or part time more often than men due to caregiving obligations. Thus, women tend to have less work experience or opportunity to earn as much as men. And unfortunately, discrimination still plays a part in the gender pay gap."
Employers can prevent pay inequity by complying with state and federal laws, conducting pay audits, and training managers to apply workplace policies fairly.
"Employers should look introspectively to ensure they are paying employees fairly," Patrick said. "This can include strong job architectures, narrower pay bands and a prospective pay philosophy that ensures the individual employees who perform similar work under similar conditions are paid consistently for similar factors. Forward-looking steps like these can help ensure that they are paying for job-related criteria in a nondiscriminatory manner."