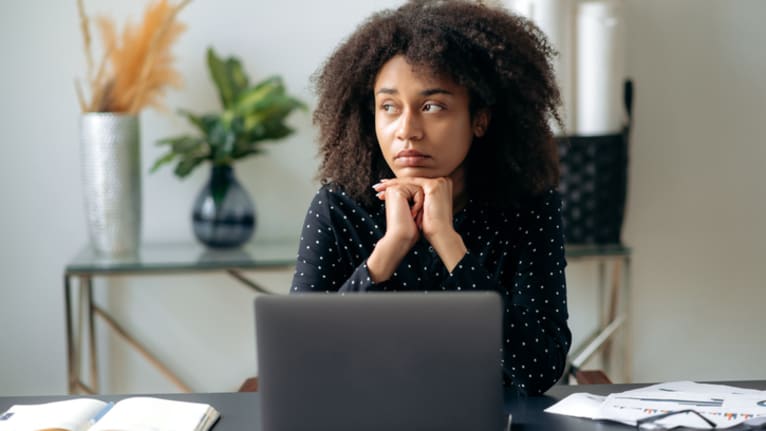 ?Imagine you've taken a new job, and you decide to leave some thoughts about working at your former employer on the anonymous review site Glassdoor. Then you're outed and served with a defamation lawsuit by that employer. Unfortunately, it's not a hypothetical scenario for a group of former New Zealand-based employees of Chinese toymaker Zuru.
In an unusual case, the San Francisco-based U.S. District Court for the Northern District of California has ordered Glassdoor to disclose to Zuru the anonymous reviewers who posted negative feedback on the site. The flagged comments referred to Zuru as a "[b]urn out factory" with a "toxic culture, hostile leadership, erratic strategy and extremely high turnover."
In January, Zuru filed for a subpoena against Glassdoor to compel it to reveal who posted the negative reviews. Zuru said the reviews were false and caused reputational harm and monetary loss. The company intends to pursue defamation proceedings against the reviewers in New Zealand. Glassdoor fought the subpoena in court.
"We remain fiercely committed to protecting our users' anonymity and pursuing our mission of helping job seekers," said Joe Freeman, vice president and head of legal at Glassdoor. "Our platform provides job seekers with information that previously was hard to get—authentic perspectives and opinions on what it is actually like to work somewhere as shared by those who know a company best, its employees. Companies cannot influence our content moderation decisions by threats or inducements."
Anonymity is crucial to the function of Glassdoor and other review sites, and U.S. law typically protects the right to anonymous speech under the First Amendment. But U.S. free-speech protections came up short against another country's legal standards—in this case, those of New Zealand, where defamation laws are stricter. Some are worried that the decision could set a disturbing precedent.
"Anonymous speech is valuable and a way for people to express unpopular opinions in a way that they wouldn't if their identity was revealed," said Mukund Rathi, an attorney focusing on free speech litigation at the Electronic Frontier Foundation in San Francisco.
"It's a problem when companies get upset about criticism and attempt to unmask users of a site like Glassdoor," Rathi said. "The First Amendment guarantee of free speech requires a high legal bar in order for courts to constitutionally unmask people. This case is particularly troubling because not only are users being unmasked but they are being unmasked pursuant to a foreign legal process with a much lower bar for making a defamation claim."
"We are deeply disappointed by the court's decision in this case," Freeman said. "We also recognize that this case is a very rare outlier that was decided by one U.S. judge attempting to interpret New Zealand law. More importantly, the decision is not binding on any other judge, and we do not believe it changes our long- and well-established ability to successfully defend our users' anonymity."
Freeman said that "in rare instances, employers threaten us and our users. In even more isolated instances, they file lawsuits against us and/or our anonymous users, demanding that we divulge our users' account information."
He added that Glassdoor fights in courts around the world to prevent the disclosure of their user information. "When we are forced to go to court, we almost always prevail in protecting our users' anonymity."
Striking a Balance Between Speech and Reputation
U.S. District Court Judge Alex Tse sided against Glassdoor this time. "Our country's commitment to free speech isn't universally shared; and even in other countries that protect free speech, a different balance is often struck between the right to free speech and the right to protect one's reputation, with the latter right usually receiving more weight," Tse said. "Glassdoor wants to safeguard anonymous speech on its website. Zuru wants to protect its reputation. Both interests can't simultaneously be accommodated."
Tse said that Glassdoor may have a legitimate interest in shielding the reviewers' identities if Zuru's defamation claim is baseless. "But if the reviewers made false statements, their right to remain anonymous may give way to [Zuru's] need to discover [their] identity in order to pursue its claim."
Tse said he made the ruling based on New Zealand law's definition of defamation, and not the U.S. legal definition. The ruling by itself does not establish legal precedent, but if the case went to the 9th U.S. Circuit Court of Appeals, there is a risk that it could be affirmed, further putting anonymous speech at risk.
"We're used to thinking that the U.S. judicial system handles cases that occur in this country, but one of the things about the accessibility of U.S.-based platforms around the world is that we do run into this situation sometimes," Rathi said. "It's not unheard of for entities to try to use foreign law in U.S. courts to unmask people pursuant to a foreign defamation claim."
It's a form of libel tourism, he said, where companies seek out favorable foreign jurisdictions to sue people with more protections for making derogatory statements.
Source of Doubt
Experts believe that something similar would not happen solely based on U.S. law, but the seed of uncertainty has now been planted.
"People who work for international companies will probably refrain from posting on Glassdoor or have some trepidation," said Joel Cheesman, a recruiting technology industry veteran and cohost of the Chad & Cheese Podcast. "And while Glassdoor wins most of these cases globally, this is a blow to its brand and could spell trouble for future foreign-based cases. Companies who were thinking about suing Glassdoor might now be more empowered to do so."
Glassdoor users in the U.S. may also be rethinking what they say in anonymous posts based on this case. "Does hearing or reading about this case create uncertainty and doubt?" Cheesman asked. "I think it does for a certain number of people. And that's bad for Glassdoor, or any anonymous review site."
Rathi said that people should feel confident that their anonymity will be protected in the U.S. when posting their opinions about their employer on Glassdoor. "On the other hand, whenever a right is eroded anywhere, that action poses a risk to everyone who depends on that right. So people need to be aware of this case and watch it closely."
In the meantime, Glassdoor has posted a warning on its page for Zuru noting that the company has taken legal action against the site and advises reviewers to "exercise your best judgment when evaluating this employer."