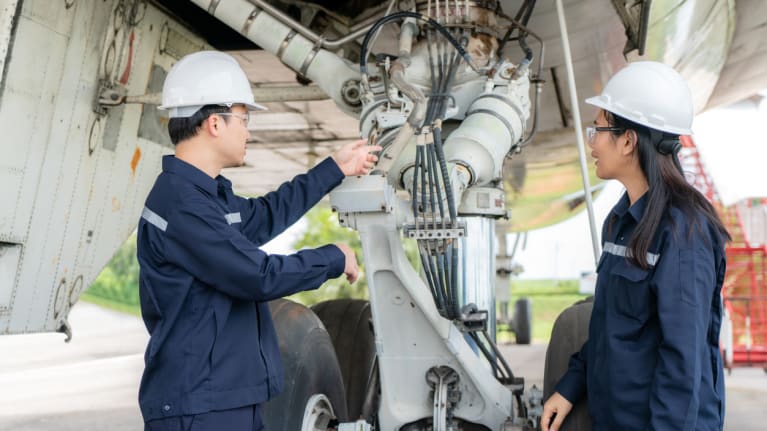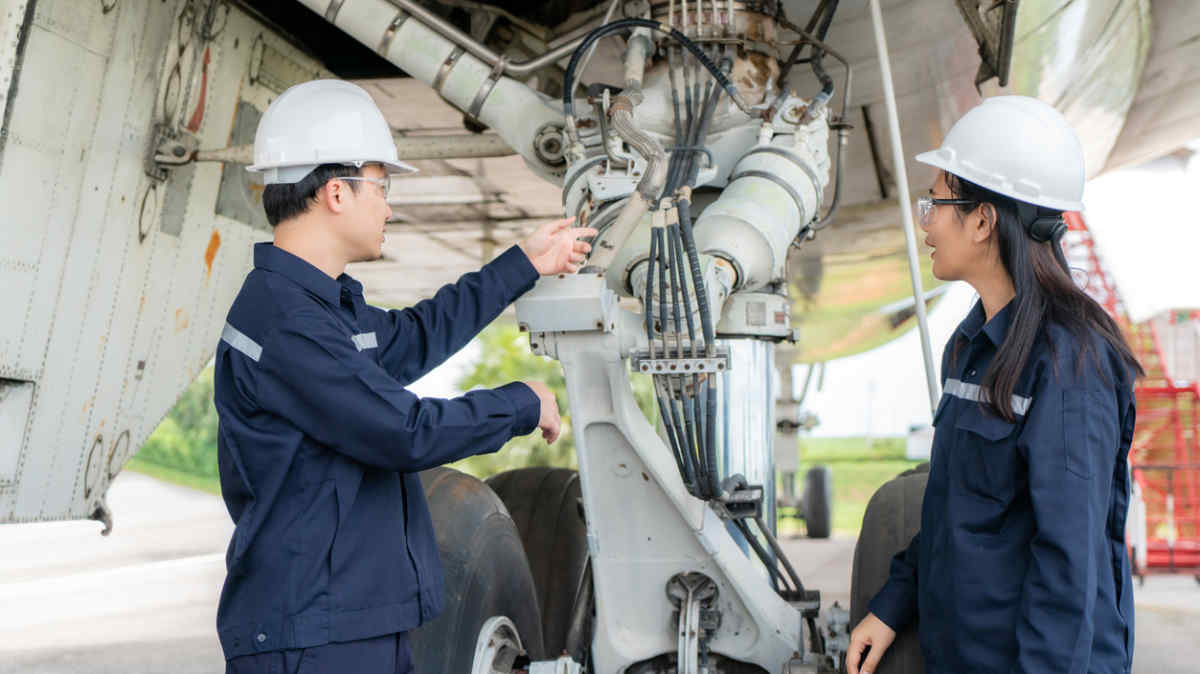 ​While the federal government has been ramping up enforcement of antitrust laws, the Society for Human Resource Management (SHRM) warned that completely banning all no-poach agreements would be detrimental to companies and HR professionals.
SHRM recently filed a friend-of-the-court brief in support of Connecticut HR executives who were charged by the U.S. Department of Justice (DOJ) with restricting the hiring and recruiting of aerospace engineers.
The grand jury indictment alleged that six executives in the aerospace industry conspired to uphold illegal no-poach agreements between their companies from 2011 to 2019. It claimed that a manager chastised suppliers who recruited another company's employees and that he threatened to punish those suppliers by taking away access to projects. It also said the group of companies recognized the mutual financial benefit of this no-poach agreement, including reducing labor costs.
On Aug. 10, the DOJ opposed the defendant's motion to dismiss the indictment, calling the agreement a "conspiracy" that "stalled careers and mired workers in underpaid, unwanted jobs."
There's been increased action under the Biden administration to enforce federal antitrust laws.
"The Department of Justice is very focused on identifying and eliminating anti-competitive conduct in labor markets, including illegal no-poach agreements, wage-fixing agreements and noncompete agreements," said Jessica Maurer, an attorney with Mayer Brown in Chicago. "This is not the first or the last criminal case that we'll see in this space in the near future."
SHRM argued that no-poach agreements are sometimes lawful when attempting to partner with multiple staffing firms for the same project. The government has not proved that using multiple staffing firms on one project or at a one location for a client is inefficient or anti-competitive, SHRM pointed out.
"There are a myriad of legitimate business considerations that are necessary to having certain procedures related to hiring in place, such as workforce continuity, minimizing disruption, encouraging collaboration among business partners, investment in employees and increased hiring in the market to fulfill the client's demands," SHRM's brief stated. "Criminalizing such coordination among business partners is not only inconsistent with the government's prior position and guidance, but it would paralyze companies from operating efficiently in managing its labor force. This in turn would decrease output and therefore decrease labor opportunities."
There's a direct impact on HR professionals. A total ban on no-poach agreements would "cripple their ability to do their job and use their business judgment without fear of criminal prosecution and without the ability to set forth any business justifications or procompetitive benefits for their actions," SHRM's brief noted.
Restricting Competition for Workers
In general, it's illegal for businesses to expressly or implicitly agree not to compete for certain employees, even if their motivation is to reduce labor costs, according to federal guidance on the topic.
Illegal no-poach agreements might "exist as a written or oral understanding," Maurer said. "They may restrict recruiting, solicitation, hiring or similar kinds of competition for workers that impact an employee's ability to move from one company to another. Under the antitrust laws, these types of agreement are considered a form of price-fixing or market allocation."
"There are exceptions, but this is an area were HR professionals need to be especially careful," advised Elizabeth Prewitt, an attorney with Latham &Watkins in New York City. "Enforcers are taking a very narrow view on when the exceptions would apply, potentially sweeping in for criminal prosecution so many practices where those involved wouldn't have understood that their conduct could be considered unlawful."
In some situations, the rule of reason can be applied to allow no-poach agreements. "Nonsolicitation agreements that are reasonably necessary to a larger legitimate collaboration are subject to the rule of reason," Maurer explained. "The agreement is only considered illegal if, under the totality of the circumstances, it suppresses, rather than promotes, competition."
Mergers, acquisitions and large collaborative projects are examples of when the rule of reason may apply.
"For example, there can be a merger or joint venture between companies that requires business teams to work together without concern that such interactions would be used a means to hire away the best talent," Prewitt said. "A narrowly-tailored nonsolicitation agreement, limited to the narrow band of individuals at risk and for a limited period of time, all for the purpose of making that transaction possible, would normally be subject to the rule of reason and found lawful."
Likewise, "it's perfectly legal and common to use different staffing firms on a single project," Maurer explained. "HR professionals only run into antitrust problems if they're working with staffing firms to restrict hiring or wages in some way."
Communication with Competitors
HR professionals should ensure that their interactions with other companies do not result in an unlawful agreement not to compete on terms of employment, the federal guidance states. Sharing information with competitors about compensation, benefits and terms of employment may violate federal antitrust laws.
"Employers should always be cautious when it comes to communications with competitors," Maurer said. "In cases involving labor markets, a competitor is someone who competes with you for employees, not necessarily someone who competes with you for customers."
The consequences for breaking antitrust laws can be huge. Depending on the facts of the case, the DOJ can bring civil lawsuits or criminal prosecution against an individual, a company or both.
Under the federal Sherman Antitrust Act, the maximum penalty for conspiracy to restrain trade is 10 years of imprisonment and a fine of $1 million for individuals, according to the DOJ. The maximum fine may be increased to twice the gain derived from the crime or twice the loss experienced by the victims of the crime.
Experts expect to see more changes in this legal landscape.
"The law is not settled in this area," Maurer noted. "The DOJ has brought several cases recently that allege per se illegal no-poach activity, but it has suffered a few high-profile court losses. The losses don't seem to be slowing its aggressive prosecution activity, but we may see DOJ adjust its approach if additional alleged conspirators are acquitted in the coming months."
SHRM members-only HR Q&A: Can I contact other local organizations in my area to get a gauge on merit projections or other compensation and benefits data?