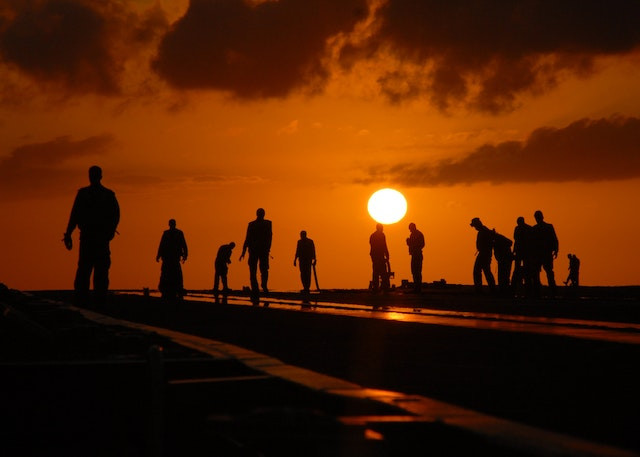 Labor Day is a great time to reflect on the HR trends that American employers – and their workers – have been experiencing in the last year. In 2021, 161.2 million people participated in the job market. The projection was for 163.5 million to join in 2022, according to the Bureau of Labor Statistics. The labor shortage people keep talking about is real. It might be a reflection of demographic changes or other factors.
"Overall, labor force participation has declined relative to March 2022, but it has held up better for prime-age workers (those age 25 to 54)," according to the White House. "Labor force participation ticked down to 62.1%, largely reflecting a decline in labor force participation among teenage workers."
READ: 6 Hot Topics in HR
Will There Be a Recession?
Shortly before Labor Day weekend, the August jobs report was released by the Bureau of Labor Statistics. Many in HR are preparing for the worst, the possibility of a recession. But the economy is sending mixed signals. A downturn in growth, inflation that still exists but might be cooling, and a continuously strong job market make it hard to predict even the near future.
Looking more closely at the job market is necessary for Human Resources leaders planning for the next chapter in this new world of work. The jobs report for July surprised everyone because more people than expected – half a million – had found work. In August, the United States had added 315,000 jobs, which was still proof of 20 consecutive months of sustained job growth but not nearly as remarkable as July's numbers, according to the Washington Post.
So, what does this mean? Well, the economy has recovered the 20 million jobs it had lost during the pandemic. But Americans actually needed the job market to soften a bit for inflation to go down. Wages are up, too. Over the last year, average hourly wages increased by 5.2%.
What to Make of This Economy
At the same time, some sectors, especially the tech industry, are facing layoffs. Netflix, Peloton, Snap, and more have all laid off employees in recent months. This contradiction in jobs is confusing even the best of economists. As a result, the question remains about how long this hot jobs market will last.
Another point of concern for HR leaders is the fact that women's participation in the labor force remains lower than it was pre-pandemic.
"Prime-age women saw some of the biggest declines in workforce participation during the pandemic," says Julia Pollak, chief economist at Indeed, according to the Washington Post. "Many, many women throughout the country are on the margins between working and not working and what they make at work barely covers childcare that allows them to work, so often there is no net benefit to them working."
Clearly, these recent jobs reports are food for thought for HR leaders. Many will probably be risk averse, try to save money, and be careful about hiring until there is more clarity on the economy. Everyone, who is investing in diversity, equity, and inclusion, should be paying attention to the ways they support women and how they can recruit more of them.