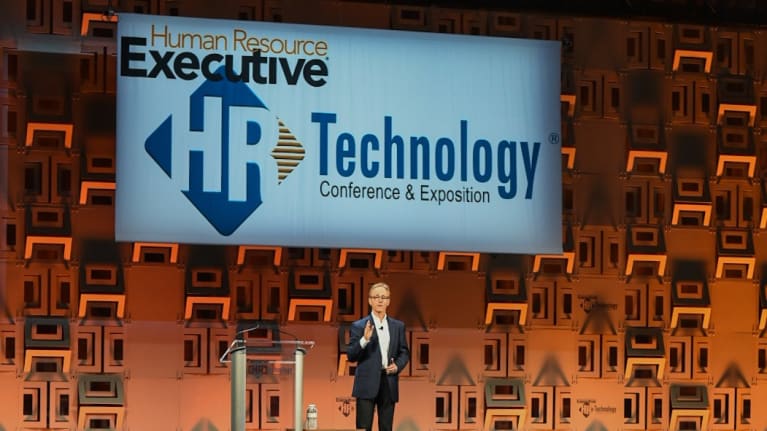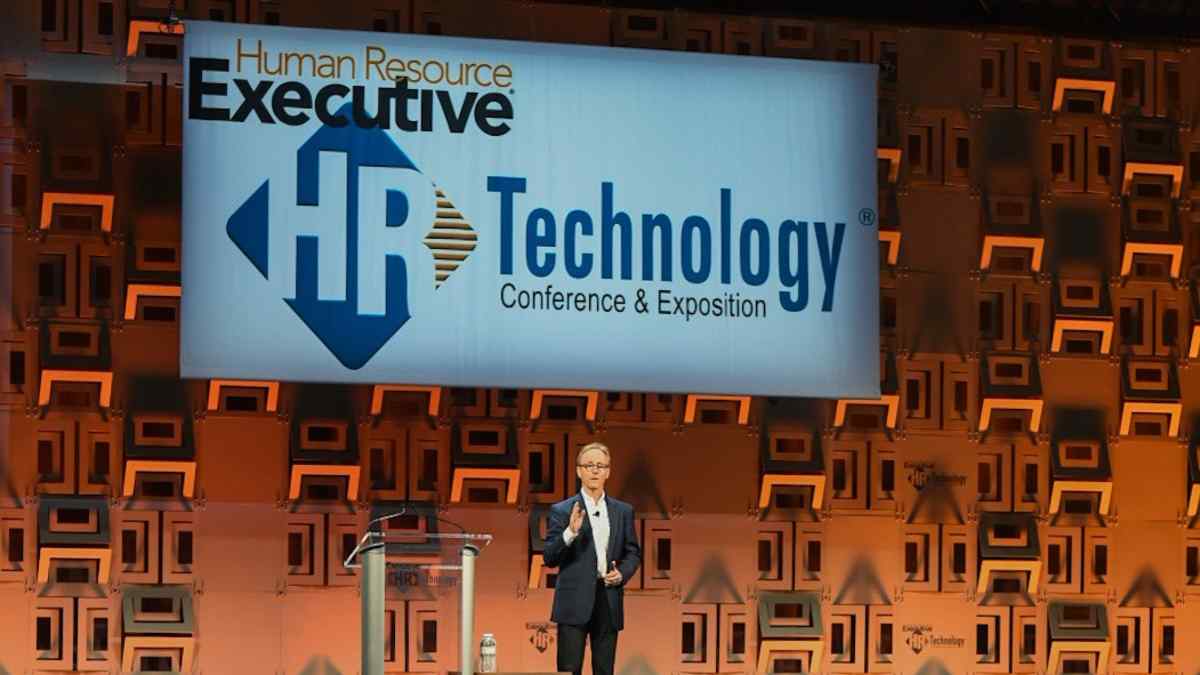 ?What everyone still refers to as "HR tech" is not meant solely for HR, said industry analyst and thought leader Josh Bersin, speaking at the HR Technology Conference & Exposition in Las Vegas.
The move toward what might more accurately be described as "work tech" is decidedly focused on employees, added Bersin, CEO of the Josh Bersin Company and dean of the Josh Bersin Academy for professional development in HR.
Previously, HR technology was a system of record—a place to store employee data and conduct crucial back-end HR transactions like payroll and benefits processing. But then vendors began building employee-facing interface software—what has become a new employee experience layer—on top of these systems.
"The focus on employee experience has led to an explosion of tech," Bersin said. "Everyone assumes the core HR system works. You don't get credit for that anymore. HCM [human capital management] technology is now used for recruiting, onboarding, training and all aspects of employee experience. Usability, integration into the flow of work, integration into core systems—those are the keys to workplace technology success."
Bersin said employee experience tools have moved past being service portals to being development solutions that support engagement, productivity and retention. On top of that, "the advanced systems are data systems, not just software-as-a-service," he said. "They will house data and process data and tell you things about your workforce that you didn't know."
HR technology vendors are building employee experience layers right into their HCM system, competing with hundreds of midsize software companies in all segments of the market. "The HCM vendors are busy, and they tend to buy up best-of-breed solutions as they grow," he said.
Increased innovation, sky-high technology budgets and record-breaking investment have been great for the industry, but for HR tech buyers, the massive growth in vendors and offerings over the last several years has been confusing.
"The number of vendors has exploded because of the ease of development on the cloud," Bersin said. But that has led to what he called the "kitchen drawer problem—every tool was purchased for a great reason, and next thing you know you have a drawer full of stuff. Most of it is not really used but you don't really want to throw it away. This is where we are."
Workplace technology investment, which hit new highs last year, has fallen in the first half of 2022. Bersin said it will get harder for vendors to raise money this year and buyers should expect more consolidation in the market.
He added that he expects to continue to see the marquee technology companies—Google, Microsoft, Salesforce—to turn their attention to the workplace. "Microsoft has certainly woken up to the HR market," he said. "Keep an eye on Microsoft, it is pouring a lot of money into this space."
Next-Gen HCM
The biggest core HR vendors—Oracle, SAP SuccessFactors and Workday—are growing and evolving into next-gen systems. "Workday is now nearly a $6 billion company, and they just announced growth at 22 percent; ADP's stock is trading at an all-time high; and SAP SuccessFactors, the largest HCM vendor in the world, just introduced its most significant release in a decade," Bersin said.
SuccessFactors customers will get a robust mobility and career development solution, he said. That includes a talent marketplace, which recommends projects, gigs, part-time work, mentors, and learning opportunities; a dynamic teams collaboration feature; and an assessment and profile tool called the Whole Self Model, which identifies personality, preferences and work styles to drive employee experience.
"Oracle has done an amazing job building a new integrated cloud HCM system," Bersin said. "Oracle ME is designed for employee experience, including deep feature sets for journey development, employee learning, surveys, service delivery, and customized sentiment analysis. It's quite an impressive offering."
He said Oracle is very focused on competing with ServiceNow for employee experience functionality and has built "an entire journey management system; journey design system; and a series of features for employee feedback, well-being and social connection."
Workday's big next-gen focus is its architecture, Bersin said. "As a pioneer in the skills cloud, the company now realizes that AI and intelligent data services have to be more core to the system."
The company is also investing heavily in employee experience. "Workday is adding more integrated portals, journeys and mobile apps to give employees easier access to Workday functionality," he added.
ADP has also built a next-gen HCM system, and ServiceNow is "walking away with employee experience" functionality, Bersin said.
HR 'Oversold' on Skills Tech
One of the most intriguing assertions Bersin made during his comprehensive overview of the HR technology market was that while skills tech—tools that help assess, categorize, improve and manage skills at work—is a critical emerging area, employers may be expecting too much at this time.
Skills data is important for learning, talent mobility, talent acquisition, retention and compensation equity. "But solving skills is a very complex problem," he said. "There are maybe 100,000 skills in the world, and in five years there will be 10 or 20 thousand new ones. Skills are constantly changing. With every new technology, new methodology or new idea, we need new skills. The idea that you can buy a piece of software that will index data in your company and spit out the skills you need is not realistic. There is progress being made, but I think you are being oversold on what skills tech can do for you right now. It will take some time."
Bersin differentiated out one sector of skills tech—the talent intelligence platforms which integrate insights about employees to help accelerate their careers at the organization.
"A talent intelligence platform is the backbone of integrated talent management, matching people to opportunities," he said. "When we talk about opportunities, we don't just mean open positions. Opportunities are also project roles, gig work, development assignments, promotions, mentoring, and learning opportunities."