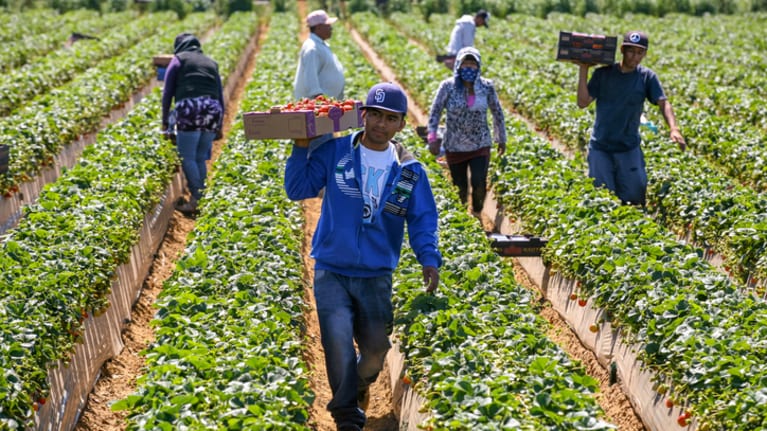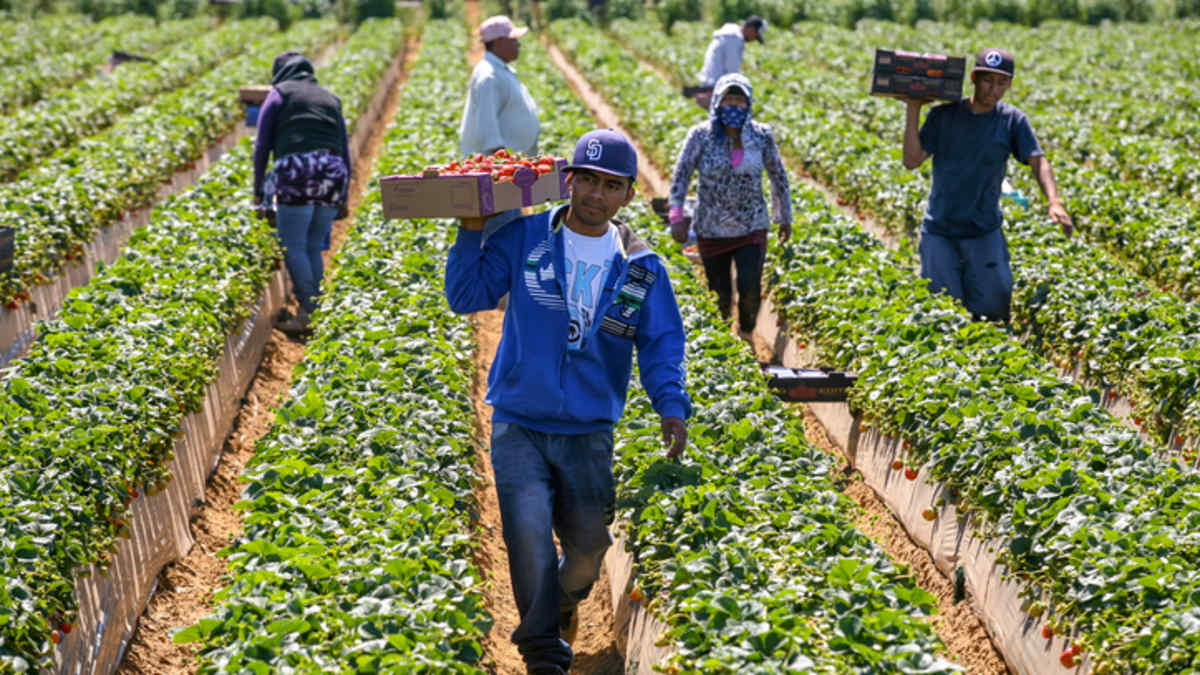 ?Undocumented workers can seek protection from deportation or other immigration enforcement if they are involved in labor disputes under a new policy issued by the U.S. Department of Homeland Security (DHS).
The DHS outlined the process for undocumented workers to apply for expedited enforcement relief, known as deferred action, if they have been victims of or are participating in an investigation involving violations of labor law. The new policy aims to offer case-by-case protection from "threats of immigration-related retaliation from exploitative employers," the DHS said.
"Unscrupulous employers who prey on the vulnerability of noncitizen workers harm all workers and disadvantage businesses who play by the rules," said Secretary of Homeland Security Alejandro Mayorkas. "We will hold these predatory actors accountable by encouraging all workers to assert their rights, report violations they have suffered or observed, and cooperate in labor standards investigations."
The DHS said that migrant workers are often afraid to report labor law violations or cooperate in workplace investigations because they fear removal or other immigration-related retaliation by their employer. Yet the agencies tasked with enforcing employment laws depend on the cooperation of these workers in their investigations.
"Refraining from reporting violations due to a fear of immigration-based retaliation creates unfair labor market conditions and perpetuates the commission of unlawful and inhumane acts by employers, including nonpayment of wages, the imposition of unsafe working conditions, and chilling workers' ability to organize and collectively bargain to improve such conditions," the DHS said.
"It's a long-awaited guidance," said Muzaffar Chishti, senior fellow and director of the Migration Policy Institute's office at the New York University School of Law. Chishti explained that Mayorkas issued a memo in October 2021 to establish priorities for immigration enforcement within the country. One idea was to incentivize workers who have been victims of exploitation or abuse by their employers to make violations claims—and promise that if they did, they would be protected.
"Workers in general, and unauthorized workers in particular, are often scared to report labor law violations," Chishti said. "The employer has a very potent weapon to silence unauthorized workers."
The authority to grant deferred action had already existed, but the new policy makes the process for requesting protection easier and more accessible. U.S. Citizenship and Immigration Services (USCIS) has been designated as the main intake point for these requests, and if a worker is already in removal proceedings, then USCIS will forward the request to Immigration and Customs Enforcement.
"It should be made clear that workers can only apply for this benefit once a federal, state or local labor agency has initiated an investigation and states that the worker is critical to the investigation, either as a complainant or a witness," Chishti said. "Mere assertion will not do it; you must get the endorsement of a labor agency, and that is not easy to do."
Deferred action typically lasts two years and can be terminated at any time. Workers granted deferred action protection may be eligible for renewals if investigations are ongoing, and they could also be eligible for work permits.
Immigrants' and workers' rights groups have been asking the Biden administration to do more in support of labor law enforcement protecting immigrant workers.
AFL-CIO President Liz Shuler said, "We are all at risk when employers can use immigration threats to scare workers into silence. Despite the risks, immigrant workers have been rising up to demand fair pay, safe working conditions, and basic dignity and respect on the job. The commonsense procedures DHS has put in place will provide temporary status protections and work permits to workers who are exercising their workplace rights and reporting violations. That helps keep us all safe on the job."
The Department of Labor last year issued guidance clarifying that workers can file labor complaints regardless of immigration status. And the White House in 2021 announced it would cease workplace raids targeting undocumented immigrants and instead focus on employers' actions.