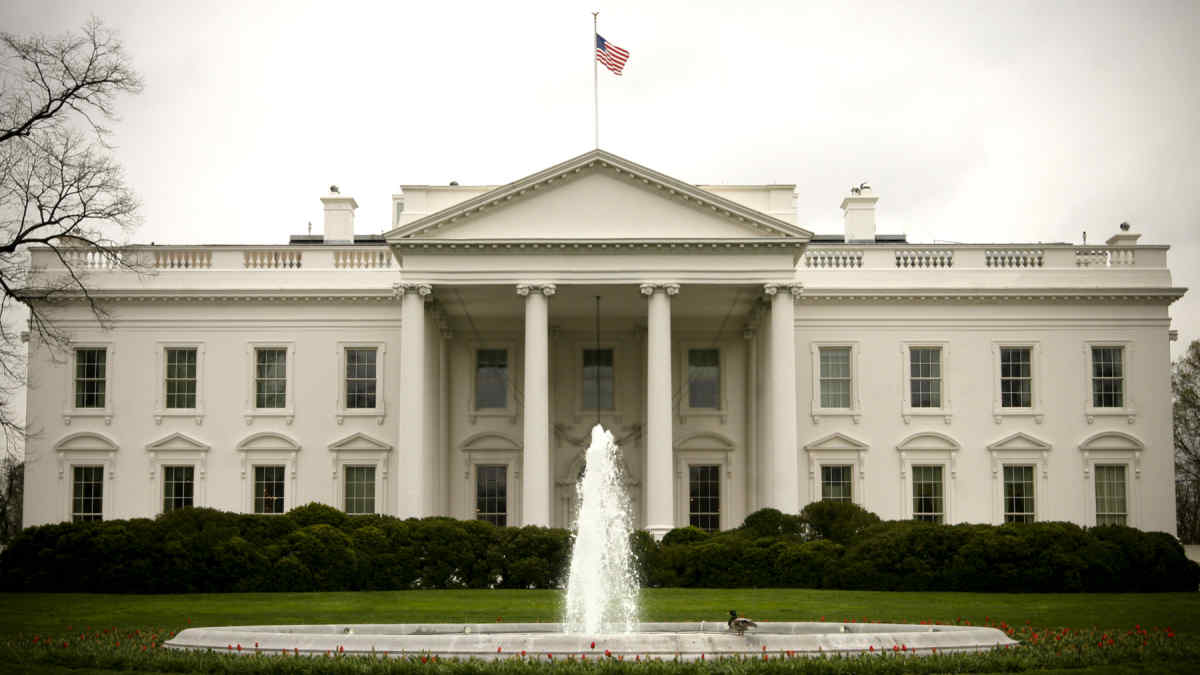 At a Feb. 2 press conference marking the 30th anniversary of the Family and Medical Leave Act (FMLA), President Joe Biden called for extended support for time-off benefits and announced he had signed a memorandum laying out a national program of paid family and medical leave for employees.
The memo also sets out how federal agencies are to lead the way with expanded paid and unpaid leave for their workers.
"No American should ever have to choose between a paycheck and taking care of a family member or taking care of themselves," Biden said.
Details of Paid Family and Medical Leave Program
"Workers must have access to paid leave when they face a medical or caregiving need that affects their ability to work," stated Biden's memo on supporting access to leave for federal employees. "Yet, the United States is one of the few countries in the world that does not guarantee paid leave."
The memo noted that 92 percent of the nation's lowest-wage workers, who are disproportionately women and people of color, lack access to paid family leave through their employers. "Lack of access to paid family and medical leave can risk the health, well-being and economic security of workers and their families," the memo stated.
The Biden administration supports a national, comprehensive paid family and medical leave program that will ensure that workers have access to paid leave to:
Bond with a new child.
Care for a seriously ill loved one.
Deal with a loved one's military deployment.
Heal from the worker's own serious illness.
Grieve the death of a loved one.
Seek safety and recover from domestic violence, dating violence, sexual assault or stalking.
"In addition to recognizing the importance of access to paid leave, my administration acknowledges that unpaid leave can serve as a critical stopgap, allowing individuals to maintain their employment while attending to family or medical needs," the memo stated.
Time off under the FMLA, which was signed into law by President Bill Clinton in 1993, is unpaid. The FMLA allows certain workers to take up to 12 weeks of unpaid leave without losing their jobs or health benefits.
Expansion of Leave for Federal Workforce
The Federal Employee Paid Leave Act makes paid parental leave available to certain federal employees in connection with the qualifying birth of a son or daughter or the placement of a son or daughter with an employee for adoption or foster care.
Being a model employer requires "recognizing an employee's important caregiving relationships with family members, including extended family and other individuals with equivalent relationships," according to the presidential memorandum.
The memo states that heads of federal agencies should support access to leave without pay for federal employees for parental caregiving, medical, military exigency and bereavement reasons, including during workers' first year of service before they are eligible for FMLA leave or paid parental leave.
The memorandum also directs the Office of Personnel Management to provide recommendations for actions to support federal employees' access to paid leave and leave without pay for new reasons. These new reasons include being the victim of domestic violence, dating violence, sexual assault or stalking. They also include nonmedical reasons that are not currently covered in leave policies, such as seeking relocation or taking related legal action.
Efforts at the State Level
The White House said it remains committed to working with states on opportunities to expand access to paid family and medical leave. Director of the Office of Intergovernmental Affairs Julie Chávez Rodriguez and Gender Policy Council Director Jennifer Klein have convened state legislators who are working to advance bills that would create statewide paid family and medical leave programs.
"Our work to promote women's economic security is a key administration priority," Klein said in a Feb. 1 press call separate from the president's press conference.
Paid family leave is offered in California, Connecticut, Massachusetts, New Jersey, New York, Oregon, Washington state "and many other jurisdictions, with more coming into play all the time," Tracy Billows, an attorney with Seyfarth in Chicago, told SHRM Online. Many states—including Connecticut, Massachusetts, Oregon and Washington—have paid medical leave as well. Rhode Island has paid family leave, plus state disability insurance requirements, which California, Hawaii, New Jersey and New York also have. Delaware and Maryland have enacted paid family and medical leave laws that will take effect later. Premium deductions for paid family and medical leave have already begun in Colorado.
Some localities have or will have other paid leave requirements, such as San Francisco's ordinance requiring supplemental pay for military leave. Maine and Nevada require employers to provide paid leave for any reason.
"About 56 percent of U.S. workers, or roughly 90 million people, have care responsibilities outside of their full-time jobs," said Council of Economic Advisers member Heather Boushey on the press call. "This means that most workers need policies to help them address conflicts between their job and their care responsibilities."
Boushey added, "While these responsibilities too often fall on women, they also fall on men. Both men and women will need care infrastructure to support an aging population, for example. And making it possible for both men and women to engage in paid employment is good for the economy."
But she said that labor force participation among women and mothers has stagnated. Among U.S. residents ages 25 to 54 who are not working, roughly half cite care responsibilities as their main reason for not participating in the labor force, Boushey said.
Although the FMLA was enacted 30 years ago as of Feb. 5 and has benefited workers and families, Biden said at his press conference, "We've got a lot of work to do."