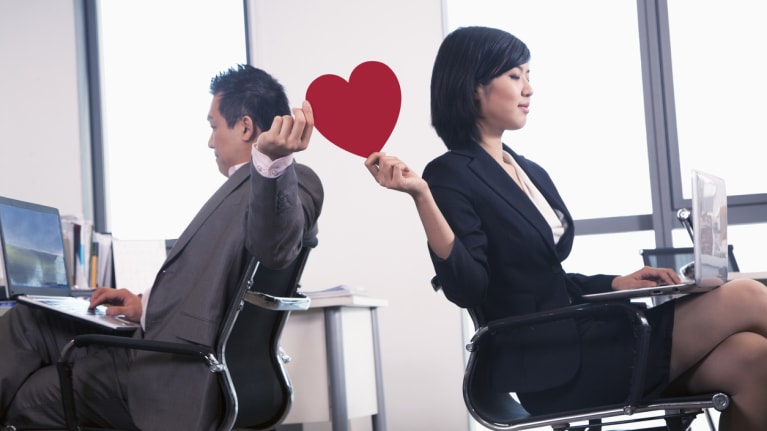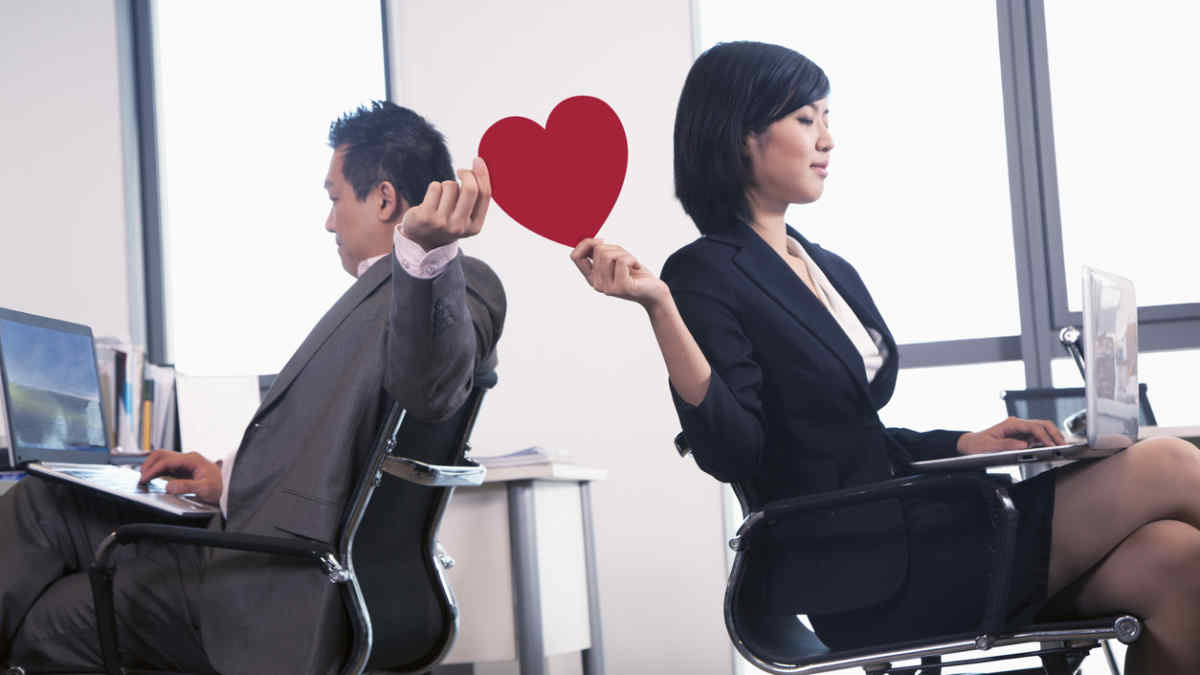 ​The way an organization handles workplace romance can have career consequences beyond the co-workers involved in a tryst, if how ABC News' handling of the affair between Amy Robach and T.J. Holmes of "GMA3: What You Need to Know" is any indication.
The couple, married to other people at the time, were put on leave in December after news of their relationship surfaced in November. The resulting monthslong scandal prompted ABC to take the couple off the air while it conducted an internal investigation—even though ABC News President Kimberly Godwin initially said they did not violate company policy. On Jan. 27, ABC announced Robach and Holmes would not return to the network.
Godwin's failure to act quicker and deftly was akin to a "self-inflicted gunshot wound," The Daily Beast reported. Disney executives are not happy with her because she "allowed a two-day story to spiral into two months of salacious headlines and seemingly nonstop PR crises."
Disney is the parent company of ABC News and its morning news show "Good Morning America," and the scandal has "been a hit to Disney's brand," Eric Schiffer, chairman of Reputation Management Consultants, told Fox News Digital. "[Disney's] known for a certain standard of moral conduct."
SHRM Online collected the following news stories on workplace romances' impact on organizations' handling of such news when it becomes public.
ABC News Bleeding from 'Self-Inflicted Wound' After 'GMA3' Love Scandal
GMA3 lovebirds Holmes and Robach are now officially gone from ABC, but the fallout within the network continues.
Godwin is now on thin ice with Disney executives over her and her team's handling of the affair—and she's rapidly losing the confidence of the newsroom, six senior ABC News staffers told Confider.
(The Daily Beast)
When a Workplace Affair Becomes Public
Many employers don't have clear fraternization policies. And if a relationship is revealed to the public or on the internet, that doesn't automatically mean anything they did was necessarily wrong—but an employer would have to make a decision about whether it's going to take action. Using high-profile broadcast journalists as an example, Kevin Moore, a lawyer in Reading, Pa., said such employees might be held to a higher standard because of their position.
"How much credibility does the broadcast journalist now have if their personal conduct is disclosed to be questionable, even though it has nothing to do with whether they do their job well," he asked. For "employers who have forward-facing, public-facing, brand-related employees, these kinds of policies are that much more important."
(New York Times)
[SHRM members-only resource: Employee Dating Policy]
Morale at ABC at All-Time Low Amid T.J. Holmes and Amy Robach Investigation
The two-month-long investigation, overseen by Godwin, has become a "major distraction" among the network's employees, according to a PageSix.com exclusive that noted: "We're told insiders are beginning to lose patience with news boss Kim Godwin's handling of the explosive situation" and that morale was at an "all-time low." Staffers blasted Godwin's "lack of decisiveness" in handling the on-air colleagues' affair.
(PageSix)
Dangerous Liaisons
Even amid the growth of remote and hybrid work, office romance is on the rise. It's essential to have a policy and best practices in place, but Draconian policies will either drive relationships underground or make people look elsewhere for employment, experts say.
"Do they really want to lose talent?" asks attorney Julie A. Moore, SHRM-SCP, president of the Wellesley, Mass.-based HR consulting firm Employment Practices Group. "In this day and age, talent is scarce."
(All Things Work)
Jeff Zucker's Exit Underscores Why Workplace Romance Policies Still Matter, Even After Two Years of Remote Work
Media circles were in a tizzy in February 2022 over the stunning resignation of CNN President Jeff Zucker, who said in a statement to employees that he failed to make a required disclosure about a consensual relationship with a colleague. Yet among employment lawyers, the story was a reminder of the importance of workplace romance policies, especially as companies return to offices and resume more in-person activities.
Such rules have "probably gathered some dust on the shelf" at some companies over the past two years, says Amy Bess, a partner with Vedder Price based in Washington. She says such policies are still just as relevant, and doesn't think they've been forgotten, but suspects they will be part of a policy review process companies will do as they plan in-person office returns.
(Forbes)