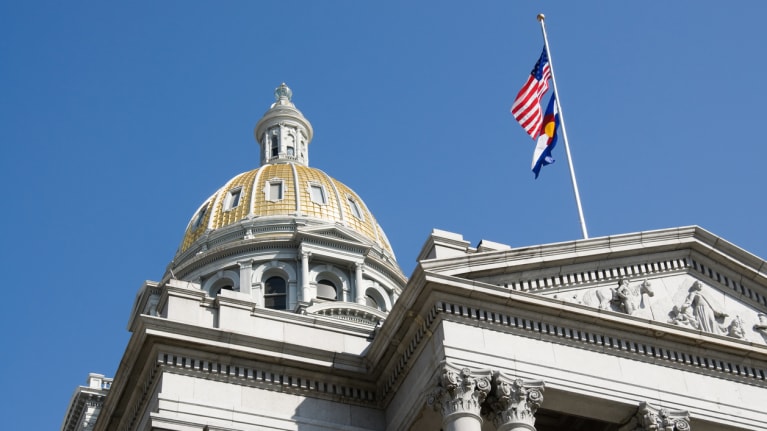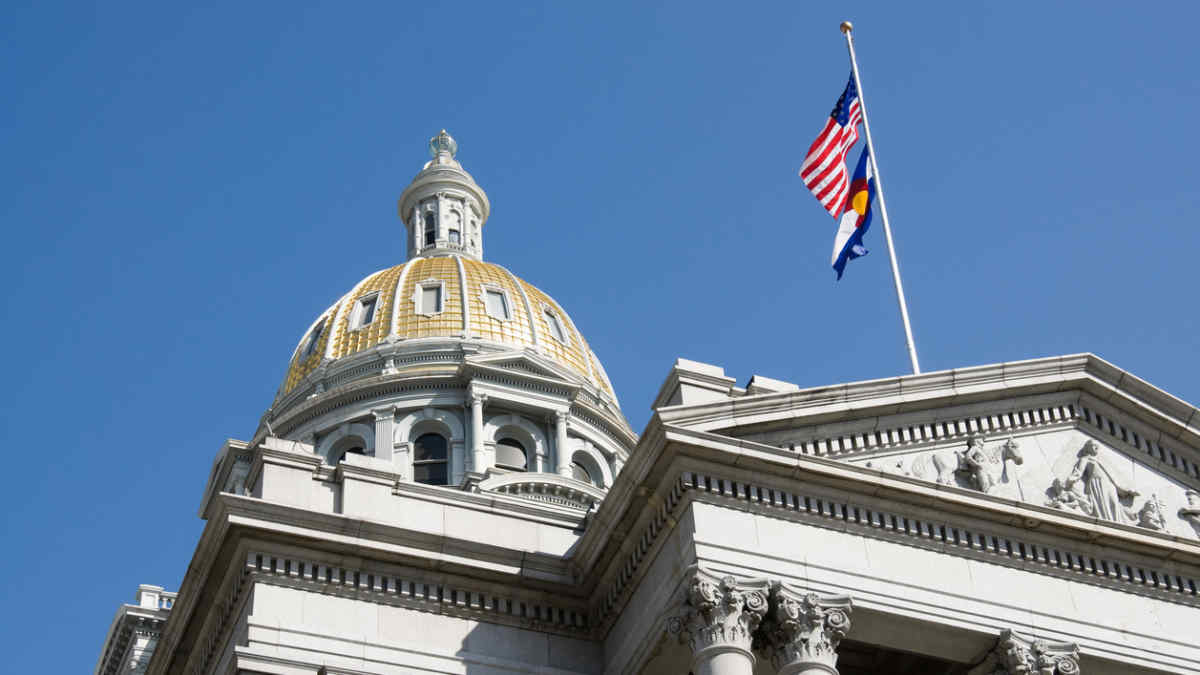 ​Public-sector workers in Colorado would get limited union rights under a bill recently introduced in the state Legislature.
If passed, the bill would allow public-sector workers to form a labor union, discuss their concerns about the terms and conditions of employment, and participate in the political process while off-duty and out of uniform.
The legislation would also prohibit public employers from firing, disciplining, discriminating against, coercing, intimidating or interfering with employees because they engaged in those protected activities. However, the bill does not require public employers to recognize a union or grant employees the right to strike.
If enacted, the bill would take effect Aug. 6 and apply to people who work for counties, municipalities, fire authorities, school districts, public colleges, libraries, public defender's offices, the Colorado Legislature, the University of Colorado Hospital Authority and the Denver Health and Hospital Authority. It does not cover state-run mass transportation systems.
The Colorado Department of Labor and Employment would enforce the law and have rulemaking authority.
If the bill becomes law, public employers would need to update their policies and procedures and train their management to comply, said Javier Heres, an attorney with Jones & Keller in Denver. If the legislation leads to a requirement to negotiate with unions, "this could result in significant expenses for those public employers, ultimately leading to a reduction in the amount of money available to allocate toward employee salaries and benefits," he said.
The extent of the additional costs is unclear at this point.
"If the bill passes, it is crucial for the Legislature to incorporate safeguards that ensure certain public employers receive adequate funding to meet their compliance obligations," Heres said. "Without the appropriate funding, those public employers may struggle to implement the new law and regulations that follow, leading to delays or mistakes that can put employees and the public at risk, and can ultimately lead to additional costs down the line, such as fines or lawsuits."
If public employees' rights were violated, the workers would have six months to file a claim against the employer.
Colleen Naumovich, an attorney with Barnes & Thornburg in Indianapolis, said the chances of the bill passing this year are high because Democrats have majorities in both chambers of the Colorado Legislature. "This is certainly a hot topic that the Colorado Legislature is focused on," she said.
On May 27, 2022, Gov. Jared Polis signed a different law granting some county employees union rights. The new bill would extend that coverage to additional public-sector workers. Government employees aren't covered under the National Labor Relations Act, which guarantees union rights.
The two main reasons for excluding government workers are "the risk that public-sector employees might strike and therefore shut down essential government services [and] a fear that the management-side representatives in public-sector negotiations will have an incentive to grant overly generous benefits in exchange for the political support of the unions and their members," said Matthew Crawford, an attorney with Martenson, Hasbrouck & Simon in Atlanta.
About 33 percent of U.S. public-sector workers belonged to a union in 2022, compared to just 6 percent of private-sector workers, according to the U.S. Bureau of Labor Statistics (BLS).
Many Colorado school districts voluntarily recognize unions and have collectively bargained contracts, but they aren't required to do so under current law, Naumovich noted.
Union Activity Growing
Union activity has ramped up in the last year and a half as the U.S. recovers from the COVID-19 pandemic and faces a tight labor market. The National Labor Relations Board reported a 53 percent increase in union representation petitions between October 2021 and September 2022.
Lee Saunders, president of the American Federation of State, County and Municipal Employees in Washington, D.C., said, "This momentum is undeniable. Workers everywhere know their voices have value, and we must back them up by making it easier to unionize."
The number of U.S. employees represented by unions grew in 2022, but the percentage of unionized workers declined, according to BLS data. The job market also added nonunionized workers more quickly than unionized ones.
"Workers fundamentally want a voice. They want a seat at the table," said Liz Shuler, president of the AFL-CIO in Washington, D.C., which represents some teachers and government employees.
One reason is that "[u[nions get results," Shuler said. Employees earn 15 percent more in wages when they join a union, and "that adds up over a lifetime."
Meanwhile, the Freedom Foundation, an advocacy group for government employees who don't want to join or pay dues to a labor union, maintained that public-sector unions are already too powerful. "Government employees in [Colorado] are in danger of having their rights trampled, as they have been in too many other government union-controlled states," said Rusty Brown, director of special projects for the foundation, which is based in Olympia, Wash.
The Colorado Association of School Boards declined to comment.