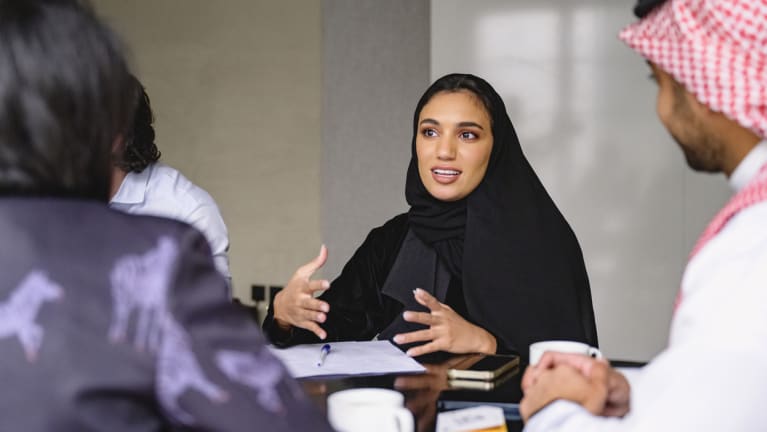 ?The federal government is looking to modernize its race and ethnicity categories on the U.S. census—a move that could support diversity, equity and inclusion (DE&I) efforts in the workplace.
The White House recently proposed creating an option on the census and other federal surveys for people of Middle Eastern and North African (MENA) descent. This would be the first ethnic or racial designation to be added in more than 25 years.
Youssef Mekawy, DE&I programming and outreach manager at the University of Missouri-Kansas City, called the proposed change "a step in the right direction" in recognizing MENA workers.
"That will be a start of a domino effect that will trickle down into institutions and organizations that make up our country," he said. "It will push people to learn and do better when it comes to advocating for underrepresented and underserved races and ethnicities coming from the MENA region."
In addition to the MENA classification, the proposals published in the Federal Register include:
Combining race and ethnicity questions into one question.
Mandating that federal surveys, where possible, add subgroup checkboxes and write-in options, such as "Iranian" or "Egyptian" under the proposed MENA category.
Removing outdated terminology, such as "minority" and "majority," when referring to groups of people.
The request for public comments on these changes will close April 12. The U.S. Office of Management and Budget plans to complete the revisions no later than summer 2024.
The Benefits of a MENA Category
Mekawy, an immigrant from Egypt, said many people of MENA heritage take pride in the region's culture, history and traditions, which help shape their own identity.
However, under the current standards, people in the U.S. with roots in MENA are considered white by the federal government—despite a 2022 report indicating that many do not perceive themselves as white.
The study noted that adding a MENA category to the census would "allow researchers to examine the social, economic and health status of this growing population and empower community advocates to [mitigate] existing inequalities."
If the category is added, the information collected could also influence funding for education, support research efforts on topics including housing and health, and boost opportunities for business loans.
"It pushes the government to consider this underserved and underrepresented group as it distributes some of its funds, which will help other organizations and institutions to consider supporting this minority group in areas related to workforce and career development," Mekawy explained.
Andrew Maunz, an attorney with Jackson Lewis in Pittsburgh, said collecting MENA data may enable lawmakers to decide whether the category should be included in any diversity requirements.
"For example, more statistical information may help lawmakers determine if this group is underrepresented in any specific area," he said.
Discrimination Against MENA Workers
A report by UC Berkeley School of Law stated that MENA populations in the U.S. have historically experienced hate crimes as well as discrimination, bullying and harassment in the workplace, particularly since the Sept. 11, 2001, terrorist attacks.
Since 2001, the U.S. Equal Employment Opportunity Commission (EEOC) has filed or settled various lawsuits alleging discrimination based on national origin and religion against Muslim, Sikh, Arab and Middle Eastern workers.
[SHRM Resource: Supporting Muslim Employees During Ramadan]
The agency has filed lawsuits against companies that allegedly:
Refused to hire a Muslim woman because of her religious practice of wearing a hijab.
Subjected an Arab Muslim employee to harassment, including calling the individual a "terrorist," because of his religion and national origin and failed to promptly correct the behavior once the company learned of the harassment.
Exposed three Arab Muslim employees to a hostile work environment based upon their national origin and religion.
Further reports show that Muslim workers have felt uncomfortable asking to observe religious holidays or wearing religious attire at work, largely due to negative experiences they'd had with supervisors and co-workers.
Mekawy said a MENA designation could indirectly help reduce discrimination among these workers.
"[A MENA category] might lead companies, schools and universities to put training in place and increase awareness about the region, which will consequently raise awareness [for workers from this area]," he said. "This awareness might lead to less discrimination in the workplace and help raise a future generation that's a more inclusive workplace."