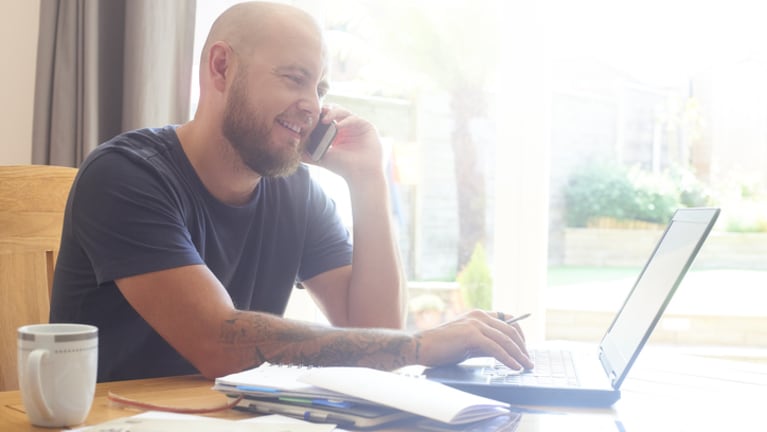 ?The defense contracting community is not known for making big changes to standard operating procedure. But like many other employers, these firms—which work with U.S. military and intelligence agencies and employ people with security clearances—were forced to adapt during the COVID-19 pandemic. Perhaps the most enduring impact of the pandemic on the labor force has been the dramatic increase in remote work—and not just in jobs with no government connection.
"Government contractor recruiting was affected too, and the main change has been the focus on work/life balance," said Kathleen Smith, chief marketing officer at ClearedJobs.net, one of the largest job boards for roles requiring security clearances. Smith was speaking at the recent 2023 RecruitDC conference in the Washington, D.C., area, where many members of the government contractor and cleared (those having a security clearance) community are based.
"Of course, it depends on the role and depends on the clearance level," Smith said. "But I've seen people with top-secret clearances working hybrid work schedules. That's something people said couldn't be done before the pandemic."
Smith quoted a recent Pew Research Center study in which 71 percent of cleared facilities said they provide some form of hybrid work arrangement and 44 percent said they offer some fully remote options.
"The data shows that you are not being competitive if you are not providing some kind of remote option," she said. "The employers who embrace conversations about remote options are going to be the winners. They will expand their talent pool, and they will cut recruiting costs."
Time to Advise
Smith said talent acquisition professionals working in the federal contractor and cleared community can lean into their advisory role and try to push for consideration of remote work.
"It takes trust and a good relationship, but you are the advisor and have to have the hard conversation with the employer," she said. "First, ask the company, 'Can any of the work be done remotely?' For people working on a classified system, the answer is no. But for people working on unclassified systems, the answer is yes. Can positions then be re-engineered to support remote work?"
Smith gave the example of security officers, who can't do their main job from home. However, they can do their administrative work from home one day a week. "It means getting creative," she said.
DataHaven Solutions, an IT services firm in Whiteford, Md., is giving its DevOps engineers a week of remote work on unclassified systems after they spend two weeks supporting classified systems onsite, Smith said. "This could be a common model," she added.
Another defense industry expert agreed.
"Things are changing, and a lot of classified work is going hybrid," said Tony Gilbert, senior program manager of diversity and military programs at Raytheon Missiles and Defense in Tucson, Ariz. He added that he thinks the Defense Department is doing a better job of separating work between classified and unclassified so it can be done on a hybrid remote/onsite schedule.
Competing with Remote Employers
Hybrid and remote work still aren't possible for every position. So how can employers who feel they cannot offer these options compete with those who do?
"You provide a more enticing environment," Smith said. "This is when culture is no longer a sticker phrase but something that makes people stick. It has to be more than 'pizza Fridays.' You offer career development, mentoring and promotion opportunities."
She added that one particular perk will pay for itself many times over: covering the cost of employees' professional development.
"Pay for your employees to attend conferences and attain their certifications," Smith said. "This is one of the biggest frustrations I hear about from tech talent. They have to get and keep up with so many certifications and take vacation days to attend conferences to maintain those certifications. And so many organizations do not pay for that."