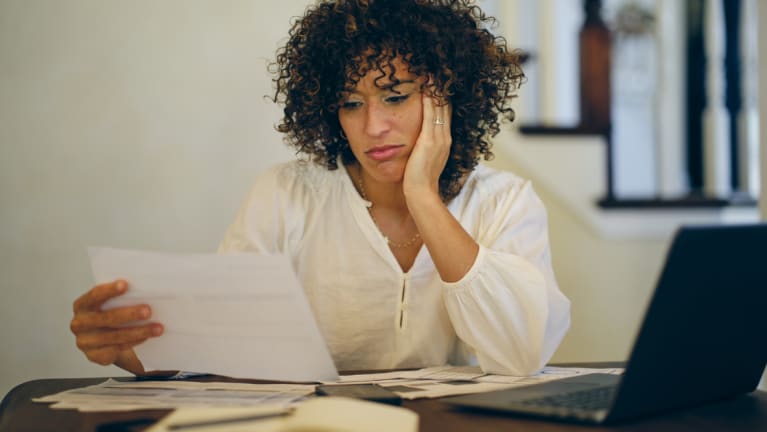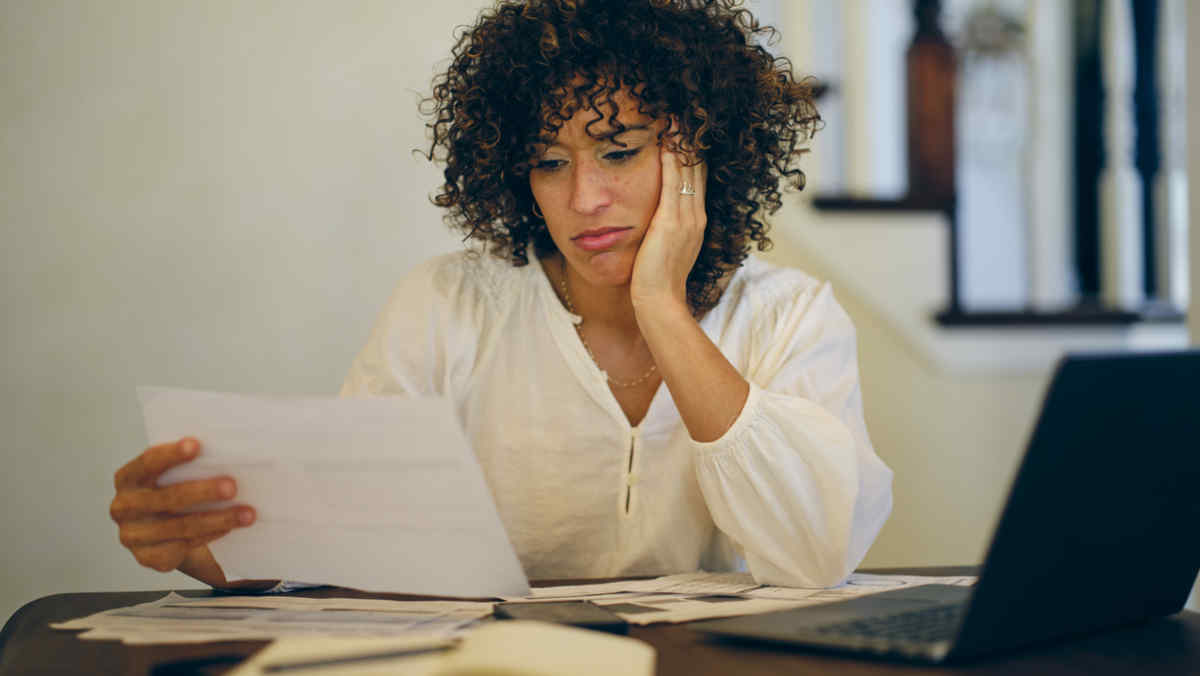 ?Financial fragility has been widespread among workers as inflation and prices remain high.
And while the pain is being felt primarily among low-income workers, there's a surprising group of employees who are also feeling the squeeze: those earning six figures.
Several recent studies indicate that not only is financial stress on the rise among all workers, but high-income employees are feeling less confident about their financial situations than they were a year ago, when inflation hit a four-decade high.
Households earning more than $100,000 per year saw the biggest drop in financial well-being compared with a year ago, according to a poll by Morning Consult released last month. While scores dropped from 2022 to 2023 among all U.S. adults polled, the scores among those making six figures dropped 2.45 percentage points to 57.07 from 59.52 a year earlier. Comparatively, year-over-year financial well-being scores for those making between $50,000 and $99,000 dipped 0.59 points, from 51.90 in 2022 to 51.31 in 2023, while scores for those making under $50,000 dropped 0.86 points, from 46.24 in 2022 to 45.38 in 2023.
Meanwhile, just over half of high-income workers—those making $100,000 or more—said they are living paycheck to paycheck, a jump from 42 percent a year ago, a report out earlier this year from LendingClub found. Another report from financial wellness firms Salary Finance and FinFit found that workers at all income levels are feeling financial stress—nearly 60 percent of those making under $55,000 feel financial stress, but roughly 40 percent of those making over $200,000 feel it, too.
"Higher-income earners are feeling the pressure," said Deepa Chatterjee, chief operating officer of Dayforce Consumer Services at Ceridian, a Minneapolis-based human resource software firm.
The recent slew of findings doesn't indicate that high earners aren't faring better than lower-income workers, of course; it's simply proof that financial stress is sparing no employee, experts say. It's also evidence that employers would be wise to focus on financial well-being initiatives, better compensation strategies and help for all employees—no matter their income bracket.
It's not a surprise to see that workers across all income levels feeling financially stressed, Chatterjee said. Ceridian's research shows 61 percent of North American workers are more stressed about their finances today than they were a year ago. "We are seeing the highest level of financial stress since 2008, contributing to an estimated $664 billion in productivity cost for businesses," she said.
Months of unrelenting high inflation—coupled with recession fears and high interest rates—are mostly to blame. The latest Consumer Price Index from the U.S. Bureau of Labor Statistics found that inflation is up 4.9 percent year-over-year. Although that's the lowest it's been in two years, its persistent elevation continues to drive financial stress and fragility and lower confidence in savings and retirement. Last summer, inflation hit a four-decade high of a roughly 9 percent annual rate.
High costs of living are certainly part of the equation as well. Recent analysis from personal finance website SmartAsset found that amid the ever-rising cost of living, a salary of $100,000 isn't providing much financial security for workers in a number of big U.S. cities. For instance, $100,000 in New York City amounts to just $35,791 when considering taxes and the cost of living, according to the analysis.
Effects of Financial Stress
In general, financial stress is having a major impact on employees.
The FinFit and Salary Finance survey, released earlier this month, found that financial stress is on the rise and now impacting about half of employees—no matter what income bracket they're in. Among all workers, the report found, nearly 4 out of 10 run out of money between paychecks, and more than two-thirds have no emergency savings.
"Financial instability and stress is ubiquitous across demographics," said Charles Lattimer, chief health and wellness officer at FinFit, a Virginia Beach, Va.-based financial wellness firm, noting that minorities and women are disproportionately impacted.
Several factors are at play in "creating the perfect storm for financial stress," he said.
"The post-pandemic world has hit the American worker with rising inflation, increased interest rates, and dramatically accelerating automation through ChatGPT and other AI platforms. These externalities are going to hit hard, whether you are a blue- or white-collar employee," he said. "Every employee's dollar does not go as far today, and there is tangible disruption happening in the market writ large."
Financial stress isn't just impacting employees; it's having a direct impact on employers, too, playing out in decreased productivity, higher health costs and even more turnover.
"From a business perspective, financially stressed employees are more likely to turnover, have accidents, and experience greater levels of absenteeism and presenteeism—costing companies thousands per position per year," Lattimer said. "Research demonstrates that health is negatively impacted by financial stress, resulting in sleep deprivation and greater levels of depression and addiction."
All this is creating a renewed need for employer help—and an understanding of just how much financial stress employees are under, experts say.
While employers have made strides to help combat soaring costs and financial stress with larger-than-usual pay increases and enhanced financial well-being offerings and benefits—including financial counseling, emergency savings accounts and instant-pay benefits—industry experts say there's more to be done.
Lattimer said to address the problem of financial stress in a workforce, leaders must "decouple income from perceived financial health"—a priority evidenced by the statistics about higher-income workers feeling elevated rates of financial stress.
"When we put these statistics against the backdrop of the fact that roughly a third of the workforce is going to face housing, transportation or food insecurity this year, companies must remove the barrier of embarrassment to ask for financial assistance," Lattimer said. "Financial well-being programs that are accessed privately and solve short-term financial and material challenges are an essential first step. Once those challenges are solved, employees are much more likely to engage in emergency and retirement savings, which builds long-term financial stability in the workforce."