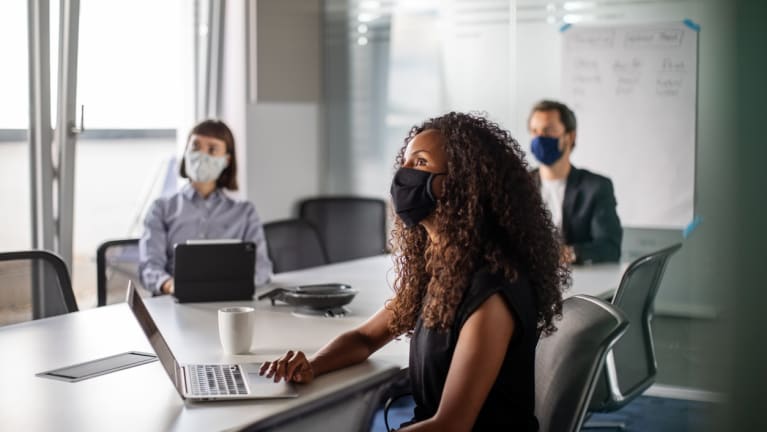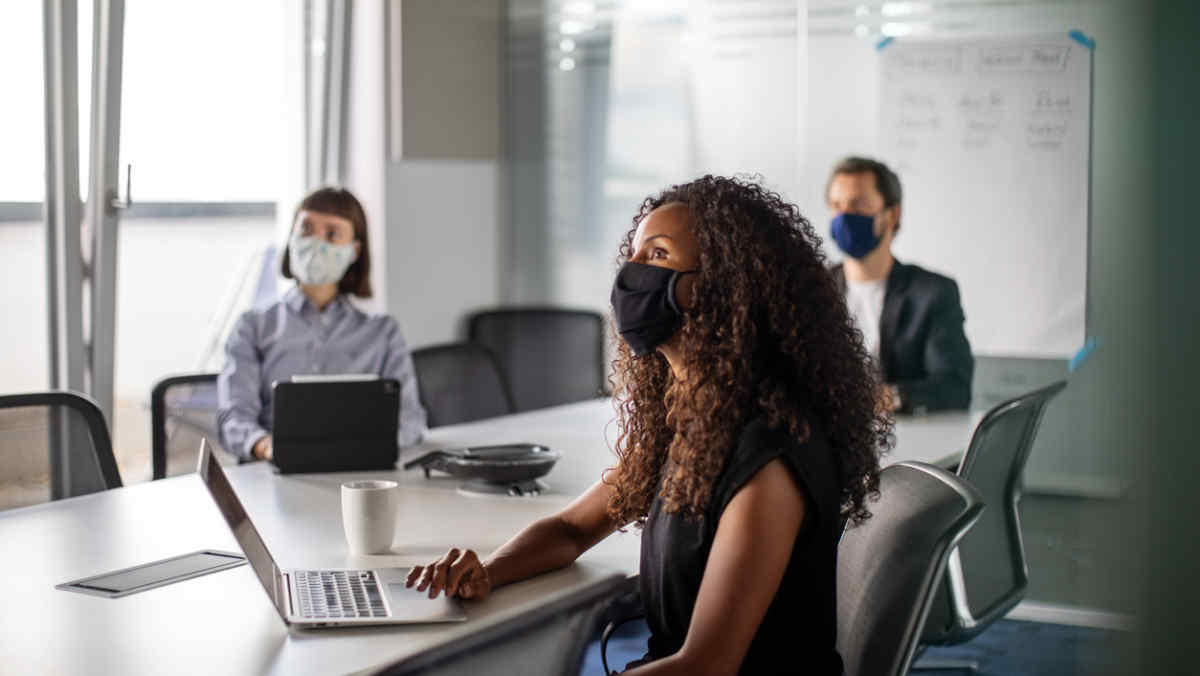 ?The COVID-19 pandemic changed many things—and employee benefits are no exception. In response to the health crisis, employers quickly rolled out new offerings, and enhanced existing benefits, to help employees. And they did so at an unprecedented pace.
Now, with the public health and national emergencies officially over, employers and other industry experts are evaluating which pandemic-era benefits remain popular among workers—and if the speed with which new programs were rolled out could or should be replicated in the future.
"It showed that employers can change when they need to," said Jeff Levin-Scherz, M.D., population health leader at WTW in Boston. For example, "the pandemic changes introduced a real increase in meaningful mental health programs that will stick and be beneficial."
Greater and more convenient access to these services, particularly virtual care that expands provider networks well beyond geographic boundaries, is also a lasting improvement brought by the pandemic. "This is particularly valuable in rural areas and for people with transportation challenges," Levin-Scherz said. With access to a deeper provider pool, "people are more likely to find a provider with whom they feel an affinity."
However, Levin-Scherz is skeptical that the speed and agility with which employee benefits changed during the pandemic can be duplicated in less urgent situations. "There are structural reasons why HR and employee benefit decisions don't happen quickly," he said. "Benefits decision-making requires a lot of deliberation."
'Test and Learn' Employee Benefits
Even if they are not able to move as quickly as they did during the pandemic, employers are taking lessons from the health crisis in terms of how they change benefits. For example, during the pandemic, professional services firm EY pivoted to a "test and learn" model by quickly putting new benefits in place, then analyzing how well the programs were working in terms of employees' receptiveness to the programs and their efficacy.
"We crowdsourced benefits ideas and whittled down the list to four or five programs from 98 suggestions," said Frank Giampietro, the firm's chief well-being officer. This went beyond just listening to employees to being open to idea generation. "It was completely new for us," he said. "It is this agility that we try to carry forward, leaving the door open to pilot some ideas" in the future, noting that the firm may reintroduce this process every couple of years.
The key to success with this approach is in setting expectations. "Only a handful of ideas are likely to be implemented," Giampietro said. "The challenge is to see who can come up with the best ideas." To help evaluate the ideas received, the firm requires certain standardized information from all submissions. Where ideas overlap, the firm paired the employees suggesting the idea and asked them to work together.
For example, as the firm transitioned to a hybrid work environment, it tested a transition fund to help employees cover the expenses of returning to the office on certain days of the week. "We tested it and kept it," Giampietro said.
Upending Employee Benefits
In some cases, employers completely changed their approach to employee benefits as a result of the pandemic. When the pandemic shut down offices and sent many workers home to work remotely, HR and payroll services provider Paycor quickly decided to make the change permanent. As a result, the company upended its existing HR strategy by expanding its pool of potential workers significantly. This, in turn, called for a complete rethinking on employee benefits for its 2,700 employees, according to Jennifer Gessendorf, vice president of human resources.
Gone was a benefits plan designed for the needs of the Midwest labor market. In its place is a broader benefits philosophy to match Paycor's nationwide pool of potential workers. The company is now benchmarking its benefits nationally to support a new benefits strategy. Paycor also conducted an analysis of benefits programs and budgets to identify potential changes and additions to the lineup.
Some of these changes were driven by the pandemic. For example, employees asked for a new voluntary benefits program with access to critical illness and hospital indemnity coverage. "This is something that related to the pandemic and employees' need to prepare for the unexpected," Gessendorf said.
Another benefit launched during the pandemic has grown to be among the most popular the company provides. A "wallet" benefit provides employees with an annual sum of money to spend on anything they want without restriction. "If they want to purchase a standing desk, donate to charity or use a meal delivery service, they can do that," said Gessendorf. "Whatever is meaningful to them and increases their well-being."
The wallet began with employer contributions of $100 per year and has since increased to $150 annually. It has become one of the company's top-rated benefits.
Paycor also conducted a benefits survey to understand what people want and need and found that leave policies have gained in importance. This feedback led the company to introduce a new sabbatical program that allows employees to take time away from work.
The length of the leave is based on tenure—for example, employees who have worked at the company for 10 years are eligible to take four weeks off at full pay. Paycor also introduced or enhanced parental leave, elder care leave, military support leave and bereavement leave offerings in response to employee feedback. The company's emergency-leave program introduced during the pandemic is still in place, and Gessendorf and her colleagues are considering whether and how to roll it into the company's normal sick-leave allowance.
Staying Current
As much as CEOs might wish otherwise, many organizations continue to have large numbers of employees working outside of the office every day. This creates challenges for HR and employee benefits executives trying to stay current on employee needs. For example, as employees continue working remotely or in a hybrid model, splitting time between home and office, employers may find that they are losing opportunities to connect with workers throughout the workday. Spontaneous conversations and offhand comments can be an important source of information about employees' good and bad experiences, concerns, and complaints.
Even if the organization provides access to instant communication tools online, employees may be more reluctant to provide written feedback than they might be if they were standing at the coffee machine or stopping by someone's office. HR staff and executives, who are just as likely to be working remotely or in a hybrid model, may be missing opportunities to gather a sense of what employees want and need, how they are faring in the current work environment and how they feel about the organization's employee benefits.
Second, while many employees embrace remote and hybrid work, they are also at risk of becoming isolated without the structure of an office or other workplace. Surveys have shown that substance use and mental health issues and crises increased among remote workers during the pandemic. The ongoing question is how to meet the needs of this workforce.
"The pandemic really made an impact for workforces, and employers responded by ensuring their employees had easy access to care and enhanced mental health support," said Suzanne Haslam, partner and senior vice president at insurance brokerage Woodruff Sawyer. "We saw an acceleration in utilization and overall appreciation for programs that support employees dealing with issues like overeating, smoking, avoiding exercise and substance abuse as part of an overall effort to support better overall physical health, for example.
"As they always have in the past, employers will monitor a program's utilization and overall benefit and ROI," Haslam said. "If they are not finding value [in some benefits], [they] may terminate it or replace it with something that better addresses their population's needs."
Joanne Sammer is a freelance writer based in New Jersey.