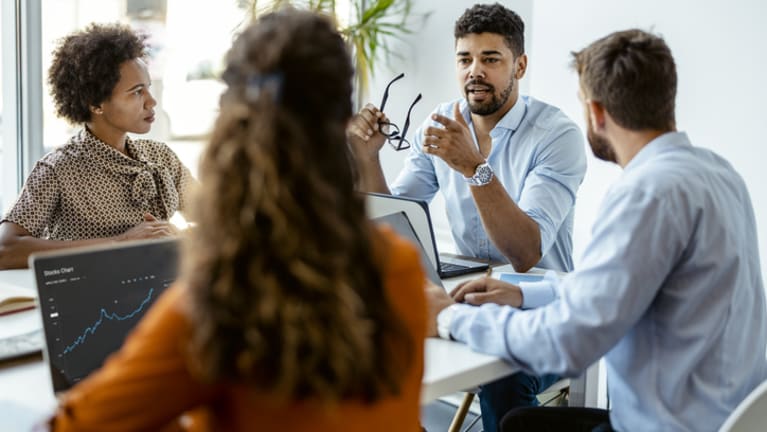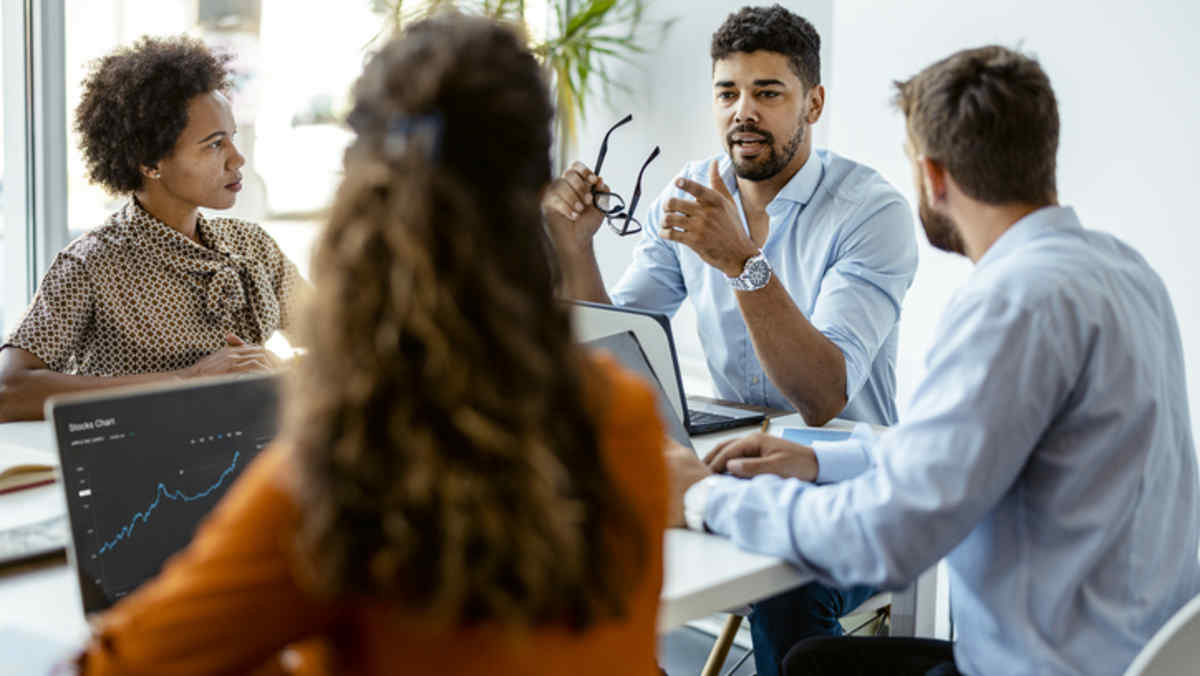 ​Technology providers that support their customers' diversity, equity and inclusion (DE&I) efforts are thinking out loud about the best ways they can use their software and strategies to strengthen a diverse workforce in the face of the U.S. Supreme Court's recent decision to strike down the use of affirmative action when considering college and university admissions.
At Mathison Technologies Inc., a Los Angeles-based company that provides a data platform to measure and benchmark DE&I goals, CEO John Peterson is worried that the national ban on affirmative action at higher education institutions will have the same result as the 1996 passage of California's Proposition 209, which banned race and gender as factors in admission at the state's public universities.
Proposition 209 resulted in a reduction of minority admissions at high-ranking public universities in California. As a result of the U.S. Supreme Court's latest affirmative action decision, that pattern could be repeated across the nation, Peterson believes.
"If we see what played out in California play out in the United States as a whole, we are going to be immediately shrinking the pool of underrepresented minority candidates from top universities," Peterson said.
[Related article: What Happened When States Banned Affirmative Action?, SHRM Online]
Research conducted after Proposition 209 took effect three decades ago shows the impact of the law on minority admissions at the University of California (UC).
In 2020, the UC's own data—such as college enrollment, course performance, degree attainment and wages—found that "ending affirmative action caused UC's 10,000 annual underrepresented minority (URM) freshman applicants to cascade into lower-quality public and private universities. URM applicants' undergraduate and graduate degree attainment declined overall and in STEM fields, especially among lower-testing applicants."
The report continues: "The average URM UC applicant's wages declined by 5 percent annually between ages 24 and 34, almost wholly driven by declines among Hispanic applicants. By the mid-2010s, Prop 209 had caused a cumulative decline in the number of early-career URM Californians earning over $100,000 by at least 3 percent."
Another academic research report that examined the effects of affirmative action bans in four states—California, Florida, Texas and Washington—showed that the greatest reductions in enrollment in graduate programs occurred in the fields of engineering, natural sciences and social sciences.
Minority students who aren't accepted to top-tier universities but are admitted to lower-ranked educational institutions, as happened in California, lose out on the career advantages of networking at top-ranked schools, Peterson said.
Research from employment website Indeed supports that point. The study showed that 37 percent of managers who self-identified as coming from a top school said they prefer to hire candidates from top institutions only.
"You really start to see this trickle effect of less and less underrepresented folks making it through, especially to those top and key positions, as well as those positions that do the hiring. It really can snowball the problem," Peterson said.
John T. Saunders, chief diversity officer at management consulting company Korn Ferry, predicted that in the short term, the Supreme Court's decision will lower the number of underrepresented minority workers coming out of top-tier universities. Companies should begin looking for qualified candidates at educational institutions that serve large numbers of minority candidates.
Such a move could challenge company executives' long-held perceptions that "highly selective institutions tend to have students with the most potential. In today's environment, we are learning that this may not necessarily be true," Saunders said.
Using Technology to Find, Hire
If there are fewer people from minority groups in the job candidate pipeline, employers will have to think about who their recruiting partners are, how and where they will appeal to the next crop of minority graduates entering the workforce, and when the company does hire these graduates, how they can use DE&I strategies backed by technology to keep them at the company. Organizational and cultural practices are often riddled with human biases, so it is critical that practitioners understand how to leverage technology to ensure they are achieving the best possible outcomes.
"If HR executives are only thinking about measuring success based on the number of slots we fill with Black and Hispanic people, that completely ignores the experience employees may have at the company. If underrepresented employees leave, HR might see it as a recruiting challenge when it actually might be a retention issue," Saunders said.
Peterson said HR executives should rely on DE&I data to make informed decisions and noted that "in some of the surveys we do, even a one-point increase in an individual's inclusion and belonging score makes them six times more likely to stay at that company."
Resolving to Hire Differently
The Supreme Court's decision comes at an important inflection point in race relations across corporate America.
In the aftermath of George Floyd's murder by a police officer in Minneapolis in May 2020, companies such as Apple, Estee Lauder, Google, Intel, Johnson & Johnson, Nike and Pfizer committed themselves to hiring more minorities, and businesses created deeper relationships with universities and organizations that serve minority groups.
For example, in 2020, Google announced its commitment to improve leadership representation of underrepresented groups by 30 percent by 2025.
The year 2020 also saw IBM announce the IBM Mentorship Marathon to help Hispanic people advance their career opportunities. The marathon focused on U.S. Pathways in Technology (P-TECH) schools and committed to match 1,000 IBM mentors with students.
In 2021, Amazon Web Services and Howard University announced an initiative to upskill students and build pathways to technical careers with cloud computing courses and training resources for educators.
Laura Close, co-founder and chief business development officer at Included.AI, a Seattle–based company with a platform designed to help businesses connect with a diverse candidate pool, said the use of artificial intelligence has sharpened recruiters' ability to find qualified minority candidates.
For example, artificial intelligence can be used to examine thousands of data points to widen the scope of the search for minority talent in ZIP codes or universities that have a disproportionately high percentage of racial diversity, Close said.
"The list is very long of how we are able to look through large datasets and understand the probability of reaching candidates that would diversify the pipeline," Close said.
She added that data can help recruiters market themselves in locations where there is a high population of potential candidates who are Black, Hispanic, Asian or from other underrepresented groups.
"The Supreme Court's decision does not say you can't advertise in certain markets, you can't read your own diversity data or you can't develop strategies based on that data," Close said.
Saunders said he believes this latest disruption will create some challenges for organizations but will also afford them the opportunity to think about new strategies that can help them achieve their DE&I commitments.
"The reality is today's employee—and today's consumer—still values a more diverse workforce. They recognize the importance of creating more innovation, better products and services, more creativity, and a greater sense of belonging. That's not going to go away," Saunders said.

Nicole Lewis is a freelance writer based in Miami.