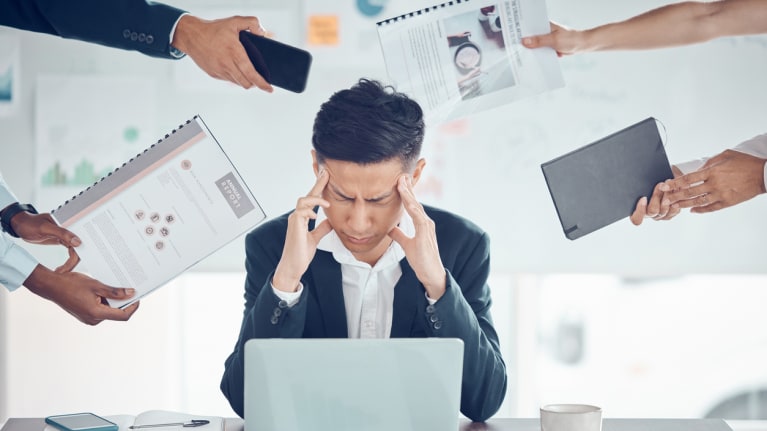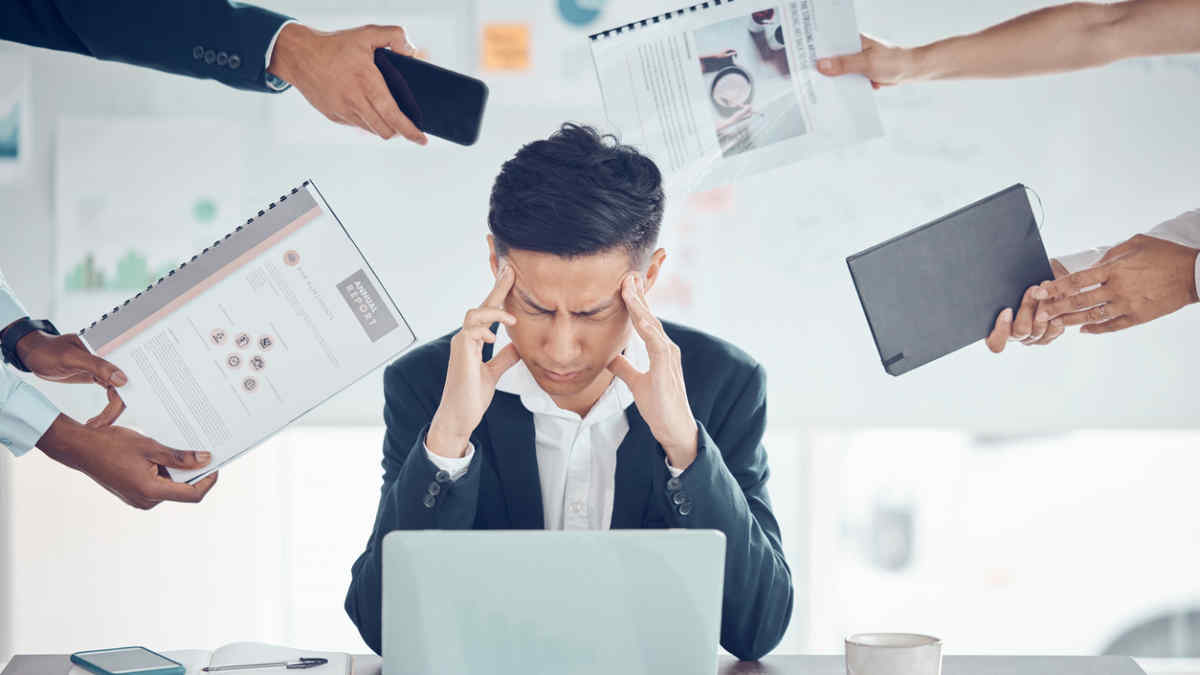 ​Former employment attorney and author Jathan Janove writes for SHRM Online on how to inject greater humanity into HR compliance. Jathan welcomes your questions and suggestions for future columns. Contact him at the email address at the end of this column.
A recent SHRM Online article cited research showing that nearly two-thirds of current HR professionals are interested in switching to a non-HR job. At first blush, this seems surprising. In my experience, the overwhelming majority of HR professionals choose to be in the field for the entirety of their working years. What's going on?
The answer is jaded reality. Here's a hypothetical example. "Jane" graduates from college with a degree in HR. She aspires to a career in the field and loves the idea of helping people and organizations succeed. She gets a job in HR, and what does she experience?
Forms and procedures are more important than people.
Compliance, claim prevention and claim defense rate higher than culture.
She's seen by employees as the "Angel of Death" to be avoided at all costs.
She's often disrespected by senior leaders: "HR is just another annoying cost of doing business."
She knows that doing the right thing may mean losing her job or suffering other forms of retaliation.
No surprise, then, that after several years, Jane starts thinking the grass may be greener in an entirely different field.
"I have empathy for those who have become frustrated with HR as a profession," said retired CHRO Bruce Cutright. "Throughout my career, there were times when I questioned my own value to an organization. I allowed my thinking to be influenced by executive team members who did not value HR."
The Cure
Although there's no easy solution to this problem, there are steps an HR professional can take to reduce the risk of burnout and persevere with a sense of satisfaction and accomplishment. Here are my three suggestions:
1) Develop a listening/learning paradigm.
Perhaps the most important thing you can do to garner respect and increase your influence is to be endlessly curious about your organization and its mission, vision, industry, challenges and people, including both their work and personal lives.
Too often, HR professionals fall into a compliance rut and lose their curiosity about the workplace around them. I remember years ago asking an HR director at a manufacturing facility to describe the manufacturing process for me. She gave me a quizzical look and said, "I have no idea. I'm in HR." She'd been there for 12 years!
This lack of knowledge can really backfire. "I once made the mistake of not doing my homework before giving a tour to a CEO candidate for the hospital where I worked," Cutright said. "During the tour, he asked me about the MRI machine's capabilities, how many ER beds we had, and various other hospital operations questions. At the end of the tour, I escorted him to the room where he was to be interviewed by the hospital board. He quickly commented to the board that he had a lot of questions because 'the HR guy couldn't answer the questions.' He followed this comment with, 'But what do you expect from an HR guy?' Boy, did I blow it!"
Cutright learned from this embarrassing experience. So can you. Get curious. Learn everything you can. Readers of my column know that I champion the E-A-R method of listening. Actively listen and relentlessly learn. Then observe how your approach changes others' perception of the HR department from a regrettable cost of doing business to a group of esteemed and highly valued colleagues.
"This is such an important strategy," said senior HR executive Colleen McManus. "How can I best serve the business when I don't KNOW the business? Learning what others do, their priorities, challenges and even the business language they use will make HR professionals better prepared partners and provide them with vital knowledge to bring strategic solutions to the table."
2) Don't be an expert. Instead, learn executive coaching.
Many HR professionals see themselves as compliance experts. I remind them of the great architect Frank Lloyd Wright's observation: "An expert is someone who has stopped thinking. Why should he think? He already knows." In my experience, people who identify themselves as experts make horrible coaches.
Retired CHRO Max Neves started his career in operations and saw HR through his boss's eyes. "When I started a job as an operations manager, my boss, the vice president of manufacturing, gave me a tour of the plant and facilities," he said. "As we walked past the door leading to the HR department, instead of inviting me in and introducing me, he said, 'Don't go in that door unless you want to feel small and stupid.'
"I was stunned. The VP was someone I really respected. He was always positive and rarely spoke negatively of anyone."
After assuming HR leadership positions, Neves made it clear to his staff that such an experience would never happen under his watch. HR would be a place of support, not a place to be avoided. It would truly be "human" and a "resource."
What's the central difference between being an "expert" and an executive coach? In executive coaching, it's not about you, the coach. It's about the person you're coaching. The goal is to enable the "coachee" to take true ownership of the desired change, issue or challenge. The "aha moment" isn't for the coach. It's for the coach to create the conditions by which the coachee has the "aha moment."
"I have known too many HR professionals who take pride in telling others what they can't do, rather than coaching them to find solutions," Cutright said. "I would argue that designing and executing human capital strategies is the most important contribution HR can make. This includes championing employee engagement and customer engagement. Without the first, you can't have the second. As a human capital strategist and coach, HR can connect the dots between products, services and people."
Whether or not you become certified in a coaching methodology, I highly encourage you to invest time and energy in becoming familiar with fundamental coaching precepts and approaches.
"By thinking about developing and coaching people," McManus said, "we put ourselves and our organization's leaders in the mindset of building people up for success, rather than just avoiding the legal pitfalls."
3) Don't sacrifice integrity.
It seems whenever I read about the latest big sexual harassment or #MeToo scandal, HR gets blamed. It's accused of enabling or covering up leadership's bad behavior. Unfortunately, there's some truth to this accusation, though I'm not sure critics fully understand the dilemma HR professionals face when powerful leaders have done or want to do the wrong thing. At a minimum, standing up to such leaders is going to be highly stressful and fraught with job danger.
When HR professionals confide in me that they're facing such challenges, I recommend they read the seminal book Getting to Yes by Roger Fisher and William Ury (Houghton Mifflin Harcourt, 1992, second edition) and then develop a BATNA (best alternative to a negotiated agreement). Have a backup plan: something to protect you or minimize the price you may have to pay for insisting on the right thing.
Another thing to keep in mind is that if you seriously invest in the first two steps described above, there will be times when, without cost to you, you'll be able to persuade organization leaders to do the right thing when they might otherwise have done the wrong thing. I can attest to this from repeated personal experience.
Finally, I can attest that whatever happens, when you hold integrity close, you'll land on your feet.
"Remember, your reputation and integrity are things that you'll always have regardless of where or with whom you work," McManus said. "Be sure that when you look in the mirror at the end of the day, the HR professional who looks back is proud of the guidance and the leadership you provided!"
Jathan Janove, J.D., is a former state bar "Employment Law Attorney of the Year" and author of Hard-Won Wisdom: True Stories from the Management Trenches (HarperCollins/Amacom, 2017). Jathan is Master Coach & Practice Leader with Marshall Goldsmith Stakeholder Centered Coaching®, and faculty member, University of California San Diego HR Masters Series. If you have questions or suggestions for topics for future columns, write to JathanJanove@comcast.net.