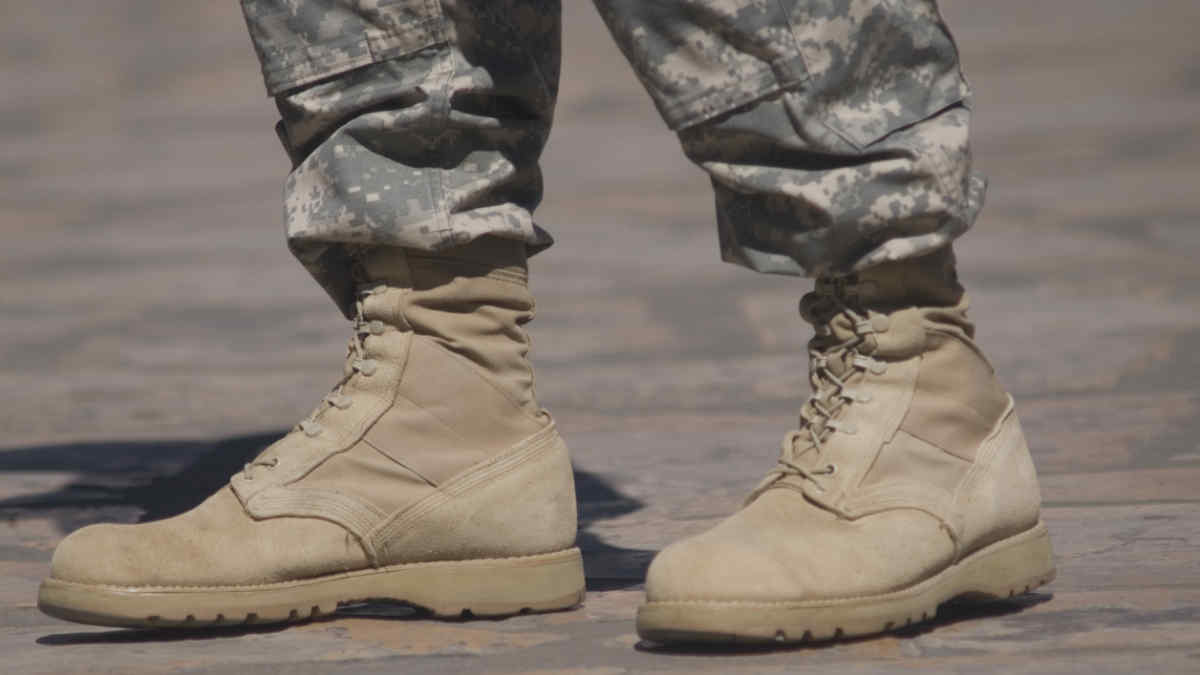 ​A former Texas state trooper recently won a $2.4 million verdict in his lawsuit alleging the Texas Highway Patrol failed to accommodate a disability he sustained during military service.
On Sept. 29, a jury in Nueces County, Texas, granted Le Roy Torres the award, which included lost wages in salary and benefits.
Background
The Uniformed Services Employment and Reemployment Rights Act (USERRA) prohibits employers from discriminating or retaliating against employees or job applicants because of their military status or military obligations. It also requires employers to reasonably accommodate workers' service-related disabilities.
In 2007, the former Texas state trooper and Army reservist deployed to Iraq, where he was exposed to toxic burn pits. He was diagnosed with a severe respiratory condition that left him unable to perform the duties of a state trooper. Torres asked the Texas Highway Patrol to accommodate his condition by rehiring him in a position he could perform. When the state refused, he resigned and sued the state in 2017, according to court documents.
In November 2018, a Texas appellate court concluded that the state held immunity from USERRA lawsuits like this one. However, in June 2022, the U.S. Supreme Court ruled the case could go forward because state government employers do not have sovereign immunity from USERRA lawsuits.
"Text, history, and precedent show that the states, in coming together to form a union, agreed to sacrifice their sovereign immunity for the good of the common defense" of the country, then-Justice Stephen Breyer wrote in the majority opinion for the court.
Torres and his wife established a nonprofit called Burn Pits 360, which advocates for U.S. veterans exposed to burn pits. The Texas Department of Public Safety did not respond to a request for comment on the case.
Different Disability Protections
This case "underscores the broad and sometimes overlooked protections of the law enacted to mitigate the employment disadvantages that stem from military service," said Bradford Kelley, an attorney with Littler in Washington, D.C. It "reveals several ways in which USERRA is more far-reaching than other employment anti-discrimination laws, even though it generally gets less attention."
USERRA applies to virtually all employers, including state governments, and a USERRA plaintiff is not required to file a complaint with any federal or state agency before filing a private lawsuit, Kelley noted.
Furthermore, USERRA defines disability more broadly than the Americans with Disabilities Act (ADA). It covers any disability incurred or aggravated during military service, while the ADA only covers disabilities that meet the ADA's statutory definition of disability, Kelley said. "A disability covered by USERRA is not subject to the ADA's requirement that the disability substantially limit one or more of the individual's major life activities," such as breathing, eating, sleeping or walking, he said.
If the employee requires a permanent accommodation because the disability is permanent, the employer must provide a permanent accommodation, said Robin Samuel, an attorney with Baker McKenzie in Los Angeles. However, "if the disability will resolve, the accommodation can be temporary, if the employee is able to return to work without restrictions or the need for accommodation," he said.
An employer does not have to provide an accommodation to a worker with a service-connected disability if it can prove the accommodation would cause undue hardship to the employer. The same is true for requested accommodations under the ADA. Undue hardship means significant difficulty or expense.
"If the employee is not qualified for the position after reasonable accommodation efforts, the employer must then re-employ the employee in another position with the same benefits of employment for which the employee is qualified with or without accommodation," Samuel said. "If there is no such alternate position available, the employer must re-employ the employee in the closest available position in terms of seniority, status and pay."