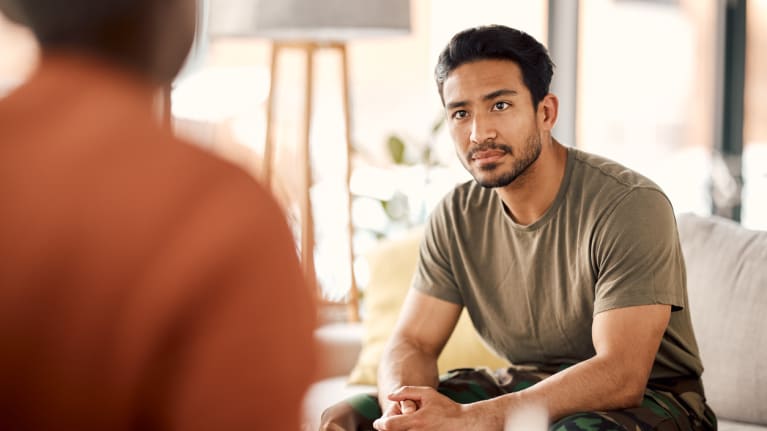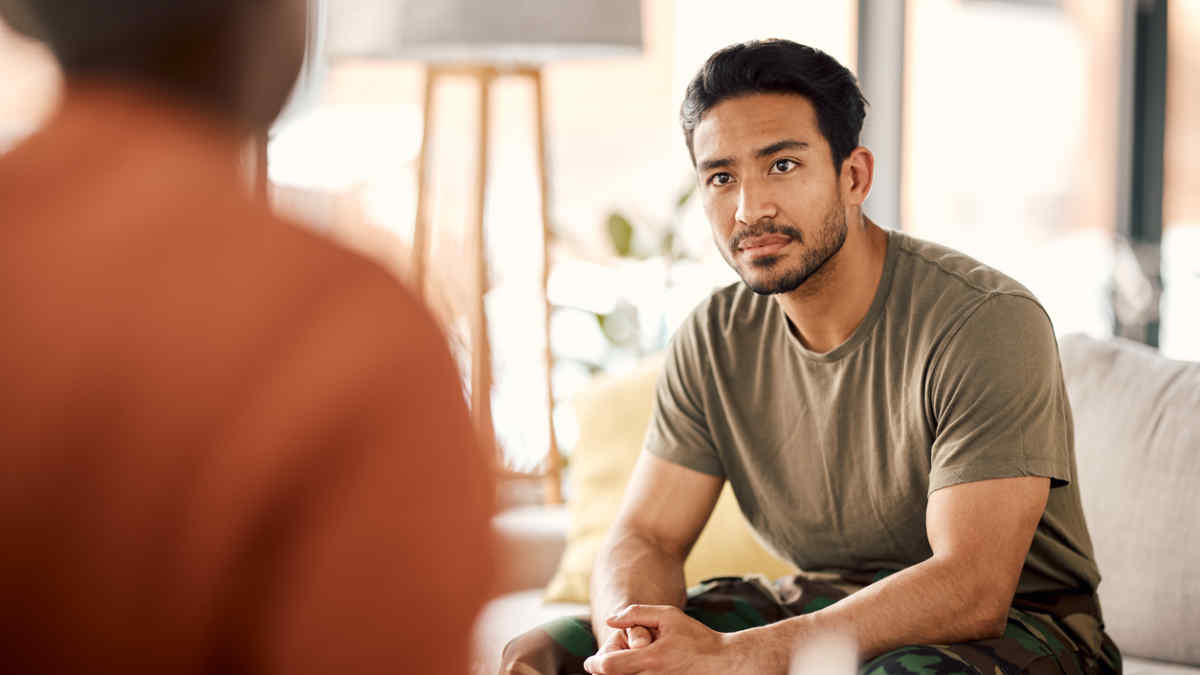 ​Veterans put everything on the line to serve their country. Many do it with the hope of gaining skills needed for their future careers, and they believe that having military service on their resume will help them land a good job.
However, this isn't the reality for many veterans in the U.S. According to a study from the Pew Research Center, only 1 in 4 veterans report having a civilian job lined up for after they leave the military. Each year, nearly 200,000 veterans are on the lookout for jobs, but not all are successful. And while some do find jobs, often, they are not working in careers that match the skills they learned during their time of duty.
"A veteran's fear of transitioning starts long before their military service ends," said Shawn Abbatessa, chief of staff at Brown & Brown Absence Services Group in Florida and a U.S. Air Force veteran. "Many haven't decided where they will live or what they want to do with the rest of their life. They don't know where to start their job hunt, how to translate their resume for the civilian world or if they will be able to find a source of stable income like what the military provided."
For Eric Ryan, a Marine Corps veteran and senior director of the office of military and veterans' affairs at University of Phoenix, the job field seemed difficult to understand after he completed his service.
"When I left the Marine Corps in 2005, I found that the civilian system was far less clear, the path not nearly as prescriptive," he said. "If the road map to a successful military career was a master-planned community, the civilian system felt more like a tangled web of intersecting squiggly backroads laden with hidden meanings, code words and trap doors. It might sound like an exaggeration to the casual observer, but that's how it felt. You had to just know how to dress the right way, say the right things, sell yourself, negotiate salary, et cetera."
Why Employers Hire Veterans
Despite the challenges that veterans face, employers are eager to hire them. Chia-Lin Simmons, CEO at LogicMark, a medical alert company in Kentucky with 33 employees, works with a retired general who currently sits on her advisory board after many years of providing guidance to her company. She finds that the veterans she's hired are hard-working and professional.
"Hiring veterans is a no-brainer for us," she said. "Our veteran employees have amazing skills in their areas of expertise, a get-it-done attitude and a team-based mentality that they have brought from their previous profession with the military."
[SHRM Foundation resources: Veterans at Work]
Florindo Gallicchio, vice president of strategic advisory at NetSPI, said he's found that "veterans are loyal, disciplined and dedicated to the success of their company—this comes from their focus on a mission during active duty. They're also self-starters who can take minimal direction and run a project through to completion."
Catering to Veterans in the Workplace
If employers hope to hire veterans, there are initiatives they can create to attract these talented individuals.
For example, Kenvue, a consumer health company with offices across the U.S. that serves 22,000 employees, offers comprehensive veteran benefits.
"Veterans bring unique talent through their leadership skills and other skills to a variety of areas, including supply chain, IT and cybersecurity, which are desirable in an organization like ours," said Bertrand Kimper, global head of diversity, equity and inclusion at Kenvue. "Our veteran and military benefit programs are designed to support our team members and their families."
The company provides 36 months of 100 percent paid base pay if a veteran is called to active duty or training, in addition to military pay, 40 to 120 hours of transition paid time off to help with the return to civilian life and 10 days of military spouse leave.
From his own experience, Abbatessa recommended that employers offer veteran mentors, teammate resource groups, learning opportunities and networking events to help support veterans with their initial transition and throughout their career with the company.
"If employers put extra effort into making every employee feel welcome, their employees will be willing to dedicate time and energy to the organization," he said.
Abbatessa also believes it's important to consider partnering with organizations like Hiring Our Heroes or SkillBridge, which connect veterans with potential jobs.
"Seeking opportunities to become a veteran-friendly certified organization will let veterans know the company has taken steps to truly welcome veterans after their military careers," he said.
Across the board, it's critical for HR and hiring managers to learn about veterans' needs, as well as figure out how their military skills could apply in the workplace.
"Traditionally, veterans who are separating from their active-duty roles and transitioning to civilian roles don't receive the most up-to-date information needed to look for and apply for jobs effectively," said Aaron Shilts, CEO of NetSPI and a veteran of the Army National Guard. "Employers can help with this by not immediately overlooking resumes that cross their desks that were written with military terminology. Employers and hiring managers should dig deeper to understand the transferable skills veterans possess."
Ryan advocates for employers learning military language and calling on veterans who already work at the company for assistance.
"One of the biggest challenges veterans who recently transitioned face is essentially a language barrier," he said. "We use specific terms, acronyms and shorthand to communicate efficiently in the military. It works while we're on active duty but can leave veterans in a difficult situation looking for civilian work because they lack the civilian workforce vocabulary to describe their skills."
Veterans will lose out on opportunities if employers don't understand them, and employers won't have access to gifted employees.
"If an employer wanted to really capitalize on top talent out of the military, taking the steps to understand some of that language and bridge the language gap between military terminology and their own firm could take a great deal of pressure off and allow employers to see a great candidate," Ryan said. "Veterans on staff already can help with that."
Though it may take some work to understand veterans and their specific needs, Ryan stressed the importance of making this investment.
"You can't train to every situation, but veterans know how to adapt and overcome like no one else I know," he said. "I think any employer would benefit from this type of ingenuity and problem-solving ability."
Kylie Ora Lobell is a freelance writer based in Los Angeles.