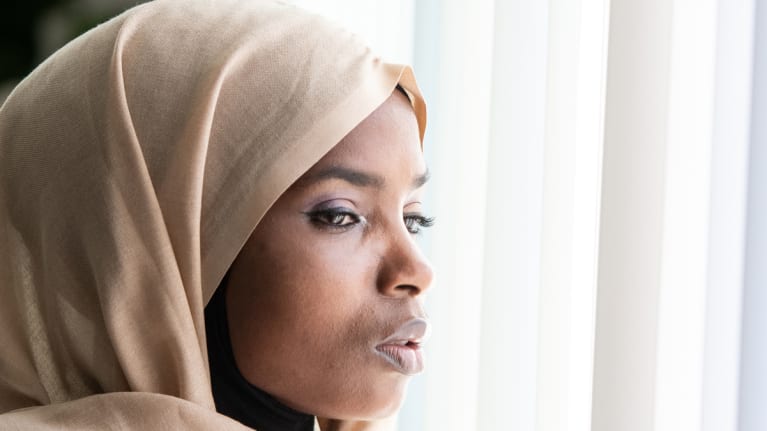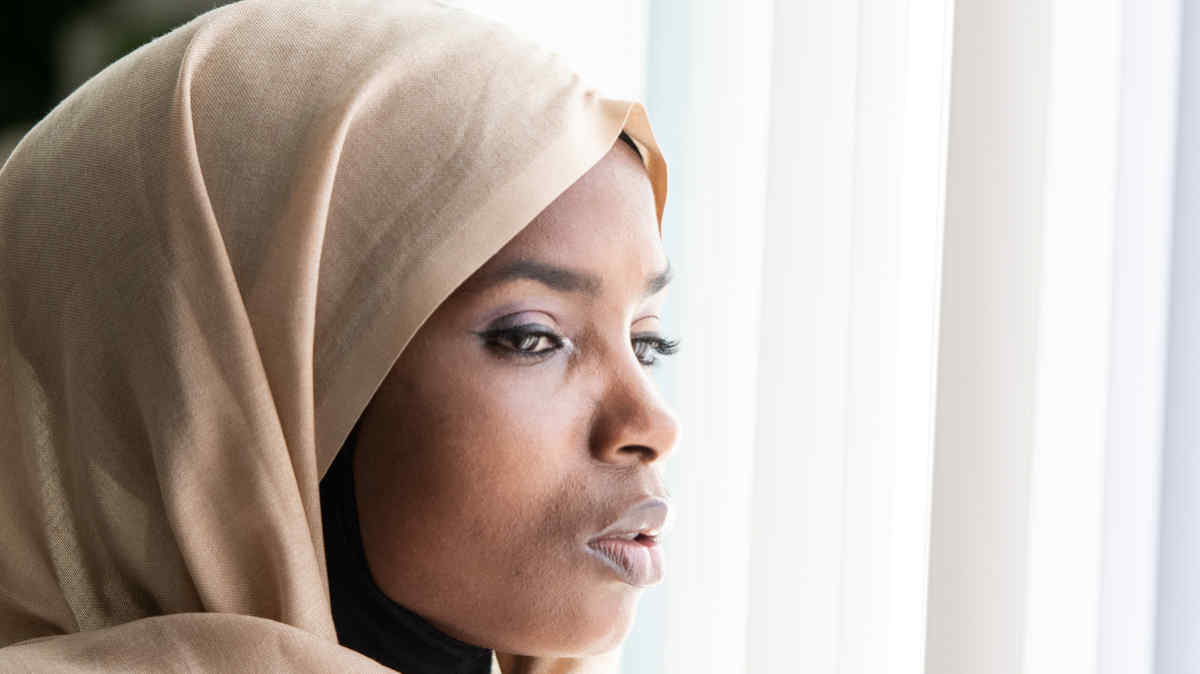 ​As the war between Israel and Hamas escalates, new research shows that incidents of antisemitism and Islamophobia have ballooned in recent weeks.
The Anti-Defamation League (ADL) recorded 312 antisemitic incidents between Oct. 7 and Oct. 23—190 of which were directly linked to the Israel-Hamas war. During the same period in 2022, the ADL received preliminary reports of 64 incidents, including four that were Israel-related.
At least 109 of the 190 incidents explicitly or strongly expressed support for Hamas or violence against Jewish people in Israel, the report revealed.
"When conflict erupts in Israel, antisemitic incidents soon follow in the U.S. and globally," ADL CEO Jonathan Greenblatt said in a statement. "We are witnessing a disturbing rise in antisemitic activity here while the war rages overseas."
According to the ADL, antisemitic incidents have included:
White Lives Matter California, a white supremacist group, held a rally on a highway overpass and displayed signs stating, "No More Wars for I$rael," and "Watch 'Europa: the Last Battle,' " in reference to a controversial, antisemitic film.
An individual in California shouted, "I am Hamas," and made death threats to Jewish people standing by a Kosher restaurant.
Someone allegedly punched a Jewish woman in the face at Grand Central Terminal in New York City. When she asked why, he responded: "You are Jewish."
"The nature of antisemitism has changed," said Jonathan Segal, an attorney with Duane Morris in Philadelphia and New York City. "In addition to the antisemitic tropes and conspiracy theories about Jewish power and control, we have seen individuals acting alone, in marches and on social media cursing at, assaulting and calling for the death of" Jewish people.
Islamophobia Reaching Levels 'Not Seen in Almost 10 Years'
The Council on American-Islamic Relations (CAIR), the largest Muslim civil rights and advocacy organization in the U.S., released a report indicating that they had received 1,283 requests for help and reports of bias between Oct. 7 and Nov. 4—a 216 percent increase over the previous year.
Among the complaints compiled by CAIR were:
Violations of an individual's right to free speech and expression.
Employment-related bias.
Hate crimes.
Bullying, including against children.
Incidents of bias included at least one murder, two attempted murders, violent threats, the use of vehicles as weapons to target protesters, and incidents involving guns being discharged or brandished to threaten supporters of Palestinian human rights, the report noted.
In a statement, CAIR Research and Advocacy Director Corey Saylor said Islamophobia and anti-Arab racism are "out of control in ways we have not seen in almost ten years.
"The Islamophobic and anti-Palestinian rhetoric that have been used to both justify violence against Palestinians in Gaza and silence supporters of Palestinian human rights here in America has contributed to this unprecedented surge in bigotry," Saylor said.
Best Practices for Avoiding Religious Harassment, Discrimination
In many instances, religious discrimination can spill into the workplace. In December 2022, SHRM fielded a survey on religious discrimination in the workplace, with a particular focus on antisemitism, to both individual contributors and managers. The findings showed that:
92 percent of workers have a religious identity of some kind.
Between 18 percent and 22 percent of people managers say they "probably" or "definitely" would hesitate to hire, promote and assign high-profile tasks when an applicant or employee discloses their religious beliefs, which violates federal law.
Only 16 percent of HR professionals indicated that their company addresses antisemitism in its anti-discrimination/anti-harassment training and its diversity initiatives.
The U.S. Equal Employment Opportunity Commission (EEOC) has made moves in recent years to reduce discrimination or harassment against workers with religious affiliations, which has included suing companies for unlawful activities against these employees.
"Employers should make sure that they take promoting religious inclusion and preventing religious bias, discrimination and harassment as seriously as they take inclusion, anti-bias, anti-discrimination and anti-harassment efforts related to race, sex or any other bases protected by Title VII and other employment discrimination statutes," said EEOC Commissioner Andrea Lucas.
According the EEOC's best practices for preventing religious discrimination, employers should:
Have an anti-harassment policy that covers religious harassment, clearly explains prohibited activity, describes procedures for bringing harassment to management's attention and contains an assurance that complainants will be protected against retaliation.
Allow religious expression among employees to the same extent that they allow other types of personal expression that are not harassing or disruptive.
Immediately intervene when they become aware of objectively abusive or insulting conduct, even absent a complaint, to protect the employee and prevent conflicts from escalating to a Title VII violation.
Encourage managers to intervene proactively and discuss with subordinates whether a particular religious expression is welcome if the manager believes the expression might be construed as harassing to a reasonable person.
Employers should also consider reminding employees that depending on the facts, employees could face discipline for harassing, threatening or violent conduct that occurs outside the workplace, even in a nonwork-related context—if that conduct comes to the employer's attention and has consequences in the workplace, Lucas noted.
"For at-will employees, employers have the right to fire or otherwise discipline employees for such conduct and, in some cases, may even be required to do so in order to prevent or remedy a hostile work environment," she said. "Of course, as with any corrective action, employers should ensure that they even-handedly administer such discipline, without any distinctions based on race, religion, national origin or any other protected characteristic."
Farah Afify, research and advocacy coordinator at CAIR, urged employers to exercise their duties and responsibilities to protect their employees from experiencing harassment due to their background and their speech in light of the war in Israel-Hamas.
"We encourage employers to provide mental health resources to affected employees and schedule diversity and inclusion trainings," she said. "We urge employers to familiarize themselves with the decades-long context surrounding [the Israeli-Palestinian] crisis and to refrain from releasing polarizing statements."